Workforce 101: HR Basics for New Restaurants
April 24, 2019
Posted by:

flores

Category:

flores blog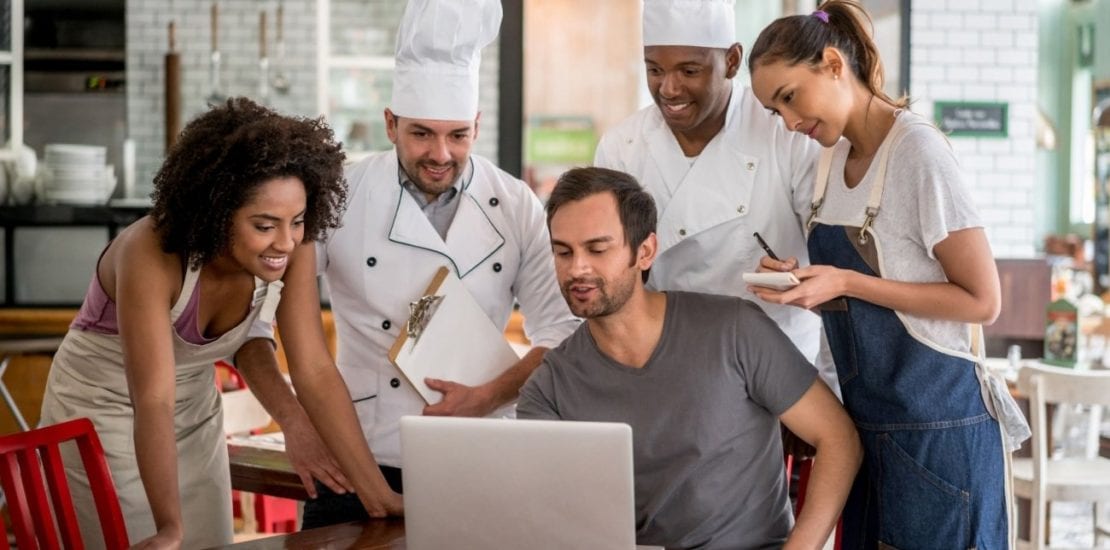 Workforce 101: HR Basics for New Restaurants
by Sarina Flores, Director of Human Resources
Whether you're opening up a large or small restaurant, HR is a core part of your business. Restaurants are fast-paced and what can start out as a minor situation can quickly blow up if you try to manage it yourself. Your safest bet is a human resource department that will handle responsibilities like recruiting employees, monitoring performance, and complying with employment and food-handling regulations. Getting the proper HR structure in place is vital to the success of your business, the happiness of your employees and the satisfaction of your customers.
New restaurants will likely over-hire initially and that's okay. You need to find the right personnel to help ensure the success of your business. Once, you find the right balance between staff and the volume of customers, the labor will eventually level out.
Don't Leave HR for Last
Typically, HR is at the bottom of the to-do list for new restaurants. That's most concerning because HR is likely the area with greatest liability. We recommend that all employees undergo new hire orientation that makes them aware of meal breaks, timekeeping, and other important company and employment specifics. Managers should also go through management training that will help them stay in legal compliance when faced with employment and labor issues.
Have your HR team in place well in advance to opening your restaurant to make sure that everyone is prepared and that the same message is received across the board.
Have the Right Foundations in Place
Every time you hire a new employee you form a new legal relationship. This means that important documents are involved. For each new hire (in addition to training), you should have a new hire packet prepared. This includes:
Forms:

W-4, I-9, Employment Applications, Direct Deposit, workplace posters, wage orders, etc.

HR Handbook:

This will be handed out to new employees and contains information about things like company culture, policies, and procedures.

Benefits:

Some benefits you can offer your employees are 401k options, paid vacation and sick leave, paid holidays, health benefits (including dental care and vision), maternity and paternity leave, etc.

Workers Compensation Insurance:

Covers an employee's medical bills and missed days of work should they get injured or sick while on the job.

General Liability Insurance:

Will protect you from a variety of claims like bodily injury, property damage, lawsuits, and more.
Start at the Top
Management is key. Ensure that management is involved, available and knowledgeable in basic HR, especially wages and hours to help avoid HR-related liabilities down the road. Below are key ways in which management can help ensure the smooth operation of your restaurant:
Make clear and meaningful outlines of job descriptions and duties.

Train employees properly and effectively.

Reward and recognize good employee performance.

Take necessary disciplinary action when an employee breaks important rules and regulations.

Terminate employees for issues like low productivity or quality of work, frequent absences, chronic tardiness, theft, etc.
Know the Law
You should be familiar with the labor and employee laws in your state. State (and city) laws are very important to the management of your HR department. Not knowing these regulations can result in non-compliance due to ignorance. This can land you into all sorts of legal trouble. Here are some important regulations you should be aware of:
Minimum Wage:

As of January 2019, more states have raised their minimum hourly wages for workers. In fact, 22 states raised their minimum wage rules early in 2019. Make sure your staff wages are meeting the minimum set by your state.

Sexual Harassment Training:

Some states require businesses to offer sexual harassment training for managers and non-managers. It's smart to implement sexual harassment training for your staff so that they know how best to avoid sexual harassment claims.

Straw Limitations and Bans on Foam and Paper Goods:

Some states have put bans or limitations on paper and plastic goods like plastic and Styrofoam. This has a great effect on restaurants because some restaurants serve food and drinks using these materials. In some states, bags, straws, cups, bottles, or eating utensils can't be plastic or Styrofoam. San Diego, for example, has put a limit on single-use straws in restaurants.
Give Your Restaurant the Best Chance at Success
When it comes to opening a new restaurant, it's important to know your target market. You should also be well-informed about the location you'll be running your restaurant. For example, San Diego was named one of Yelp's top foodie destinations thanks to its proximity to Mexico, craft beer culture, fresh home-grown ingredients and great seafood.
Plan ahead:

Before you open your restaurant, have a great plan. Have your brand name, menu, target market and management team already established and prepared.

Do market research:

Learn your market. Gather data on demographics like age, gender, location, race, socioeconomic status, etc. Know what your target market values and enjoys in a restaurant.

Location matters:

When it comes to choosing your restaurant's location, consider parking options, foot and vehicle traffic rates, proximity to target market, and highly visible spots.
Are you setting up a brand new restaurant business or opening a new location? Talk to us to find out how we can help you minimize risk and protect your workforce with a comprehensive handbook and orientation for new clients. Learn more about our HR services or contact us to book a review of your HR needs.