The Role of HR in Hospitality Labor Compliance
November 26, 2018
Posted by:

flores

Category:

flores blog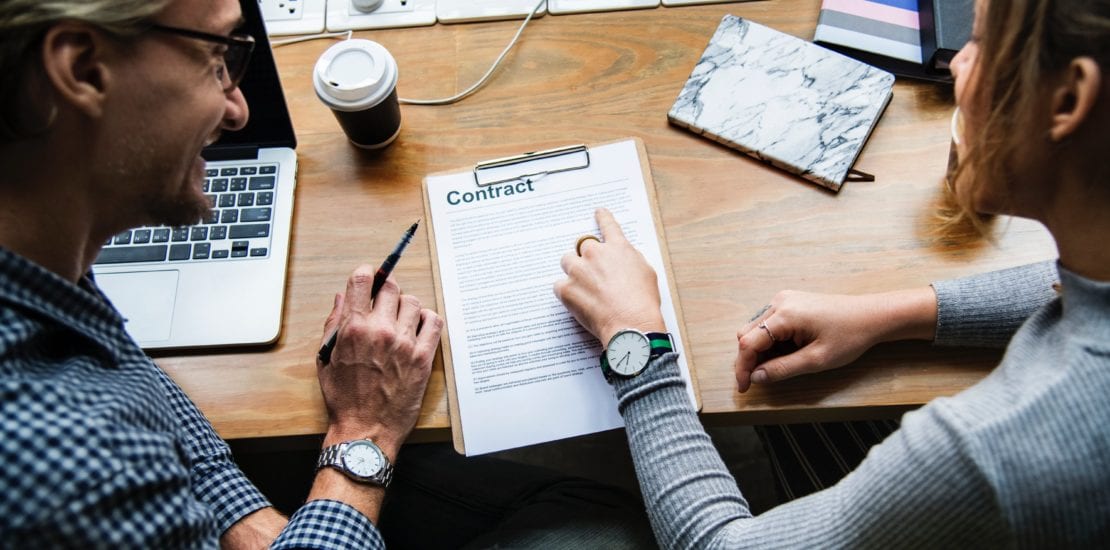 The Role of HR in Hospitality Labor Compliance
By Nicollette Filippone – Senior Human Resources Manager, PHR
We're familiar with HR's role in sourcing, hiring and retaining talent, but it's also pivotal in ensuring that your business abides by laws that govern how you manage your staff, their wages and benefits. Recently the Department of Labor has increased pressure on the hospitality industry with new mandates, from the Fair Labor Standards Act (FLSA) to laws relating to seasonal employees. Fail to comply and you face costly fines and penalties (and damage to your reputation). So what role does HR play in ensuring compliance and minimizing risk?
Whether you run a big hospitality business with an HR team or an independent restaurant that uses the services of an external consultant, your HR resource plays a vital role in making sure you adhere to state and federal employments laws. Unlike some others businesses, restaurants, hotels, bars and other food and beverage outlets need to meet hospitality-specific requirements, such as health and safety codes, for example.
Ultimately, a good HR compliance strategy is there to protect your employees, your customers, and your reputation.
Labor Challenges Facing the Hospitality Industry
Recruitment:

It's no secret that labor and skills shortages are among the hospitality industry's top challenges. Reasons cited include poor wages, long and unsociable hours, and a lack of training. College-educated Gen-Xs, -Ys and Millennials seek greater flexibility and a high quality career path.

Retention:

High turnover is an ongoing problem in hospitality. HR can help you navigate this issue with smart incentives like supplier discounts or recognition programs. In-house professional development is a great way to reposition hospitality careers as a credible path amongst younger populations.

Wages and Hours:

As you know, salaries and wages in the hospitality industry are based on regional market rates, and many employees earn extra income via tips. You understand the rules about deductions relating to the wages of your employees, but what about tips? Only if your HR team has an excellent working knowledge of

payroll

will you know that you're handling tips in accordance with the federal tax code.
In addition, each state has its own laws about break periods and what hours are considered 'work'. Business trips, traveling to the airport can all count as work time in some states and not in others.
Marijuana:

As more states legalize cannabis, employers face changing compliance around accommodation of employees using medical marijuana. Changes are happening at a pace in this area so your HR people need to stay abreast of the latest legislations.

Growth:

The number of employees you have informs which compliance issues apply to you. For example, in California the new Parent Leave Act that went into effect on January 1, 2018 requires that employers with 20+ employees provide 12 weeks of unpaid job-protected leave to cover parental baby bonding leave. Also, from January, 2020, if you have five or more employees you'll be required to provide two hours of Sexual Harassment Training to your managers and supervisors, and one hour to non-managers.
Hospitality Labor Compliance Laws You Need to Know
Fair Labor Standards Act (FLSA) This act establishes the

minimum wage

and rights to overtime pay for workers.
Family Medical Leave Act (FMLA) Under the FMLA, certain employees the right to take up to 12 weeks unpaid annual leave in specific circumstances, and protects their right to be restored to the same or equivalent position upon returning from that leave.
Federal Civil Rights Laws Prohibit employers from considering race, gender, age or other 'protected' categories when making hiring and firing decisions or terms and conditions of employment.
Uniform Services Employment and Reemployment Rights Act (USERRA) Rights and protections for employees who are called to active military duty.
Immigration Law Compliance Under this administration, immigration laws have undergone significant change. Hiring someone without the authorization to work in the U.S., even unintentionally, is a risky business and can result in a steep fine. Your HR team should draw up a suitable policy that meets immigration compliance, stay up to date on the latest reforms, verify and re-verify supporting documents, and make sure they're dealing with any issues swiftly.
Employment of Minors In a high turnover industry like hospitality, minors are a great way to plug part-time or seasonal staffing gaps. Defined as "any person under the age of 18 who is required to attend school" by the California Labor Code, your HR resource should be up to date with state and federal legislation, obtain work permits, understand what hours they're allowed to work, what duties they can perform, and so on. If you're unsure about the laws concerning employment of minors, consult an HR expert.
Compensation and Benefits Programs Your HR team may also be responsible for overseeing compensation and benefits, which are subject to strict regulations. This includes complying with the Employee Retirement Income Security Acts (ERISA), reporting, disclosure, fiduciary requirements, etc.
How Can a Hospitality HR Firm Minimize Risk?
The first step in creating and executing an effective compliance strategy is in recognizing the ever-changing legal challenges. You also need to define individual and group behaviors to ensure laws and policies are upheld and communicated to everyone in the business. HR labor compliance should be part of your overall business strategy–one supported by your leadership team, no matter how big or small.
These five key considerations will help you achieve your compliance goals:
Hire the Best HR Talent:

Your HR specialist/s need to have intimate knowledge of key HR functions, including compensation, benefits, legal requirements and talent management. Your HR team must have the knowledge, skill and experience, or know where to access information via third parties.

Training:

Not only does your HR department need to be fluent in hospitality employment law and the various legal requirements you need to fulfill, but since these laws are constantly updated they need to stay abreast of the latest changes.
The Patient Protection and Affordable Care Act (PPACA) is one such example that outlines over two dozen new rules concerning employee-sponsored health benefits, some of which are due to take effect from 2011.
Create an Employee Handbook:

Your Employee Handbook is one of your most important documents as it clearly articulate your policies and procedures. Any updates should be reviewed by legal counsel before before shared with the company.

Run HR Compliance Audits:

HR teams are often overstretched so unintended non-compliance is a very real threat to your business. Regular HR compliance audits will help you identify and address any legal liabilities.

Communication: When your management team is aware of and understands the potential HR compliance risks and remediations you have a much better chance of avoiding problems. Make sure that HR leaders (your Chief Human Resources Officer or VP of HR) communicate regularly with other executives.
Don't Have a Full-Time Hospitality HR Manager?
Small businesses may feel unable to justify the cost of hiring a full-time HR Manager. Regardless of whether you're a bistro owner or wedding caterer, you can't escape the fact that most of the hospitality industry's biggest problems are employment related. These employment labor challenges warrant the assistance of an HR professional. In this case engage the services of a consultant who can guide your in the right direction.
Flores Financial's Hospitality HR Experts Have the Answers
Hospitality labor law is a fast-moving, rapidly changing area of human resources. Even the best versed HR professional can find themselves with more questions than answers. If you're worried that your hospitality business is exposed to any of the above issues or others, our HR experts are here to make sure you have all the information you need to keep your business healthy, thriving and legally compliant.