Meet Our Team
We believe in driving businesses forward, allowing businesses to grow and positively influence their communities. Our team and methodology create these opportunities for our clients.
We provided full, outsourced accounting services in San Diego without any feelings of disconnect between your company and ours. You will not need to hire a full-time staff nor worry about employee turnover or overtime in your accounting department. We will act as a division of your business, a part of your team. Our online platforms ensure you have full access to the health of your business at all times.
need accounting & HR experts so you can focus on your business?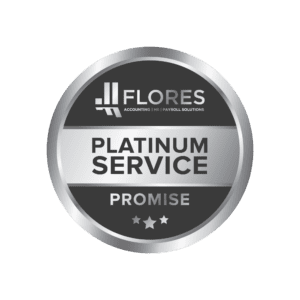 At FLORES we embrace a model of leadership and management that empowers every team member, at every level, to provide our clients with the highest level of service. We are deeply dedicated to our client's success and our goal is to be "Your Partner for Success". We promise.
Industry Experience
We have specialized in accounting for the hospitality industry for over 30 years. Our expertise is unmatched. We currently work with over 300 restaurants, many of them successful restaurant groups that have trusted us with consulting and accounting from their inception.
View Our History
Secure Information
We host robust accounting software for you – SAGE. This is a top of the market product and a leader in secure data. We back up your data nightly to our secure offsite cloud.
View Accounting Services
Personalized Service
A full team will be on your account including a personal accounting associate, auditor, and account manager all of whom communicate with senior management. This ensures security through separation of duties and timely reporting.

View HR Services
What Clients Have To Say
In my working relationship with Flores Financial, I have been very impressed with the quality of their work, the professionalism they display and timeliness of the information they provide. Being able to take advantage of the value-added programs they provide has been advantageous to my company. I highly recommend Flores Financial to anyone.

Lawrence Kourie
Dave's Hot Chicken
Flores Financial has been a great company to work with. Their staff is very friendly and professional. When I call, they answer! If there are ever any mistakes, they're always our fault. I often find myself telling them, "You're the bomb!"

Tyler Charman
Owner, Firehouse Bar & Grill
Flores Financial has always been my "go-to" company. Not only for me personally with my businesses but are always strongly recommended for all of my industry clients. The attention to detail and involvement with their clients' best interests from HR to payroll to accounts payable is unsurpassed.

Ken Irvine
Owner, Irvine Hospitality Group, Blue Boheme
We deal with very small margins and ever-rising costs. We need to look for every advantage to be successful. In four months of using Flores Insights powered by Plate IQ at four stores, we've seen 2-4% reduction in our food costs. The ability to have up to the minutes costing on any recipe is a game changer. We're able to adjust menu pricing or remove an expensive item in an instant.

Jason McLeod
Chef & Partner, CH-Projects
Flores Financial has been great to work with! They're a great resource and always have our best interest in mind. They take some of the stress out of our job and allow us to focus on the bigger picture. We can't sing their praises enough!

Amethyst Griffith
Vice President, Nico's