Meet Our Team
We believe in driving businesses forward, allowing businesses to grow and positively influence their communities. Our team and methodology create these opportunities for our clients.
We provided full, outsourced accounting services in San Diego without any feelings of disconnect between your company and ours. You will not need to hire a full-time staff nor worry about employee turnover or overtime in your accounting department. We will act as a division of your business, a part of your team. Our online platforms ensure you have full access to the health of your business at all times.
need accounting & HR experts so you can focus on your business?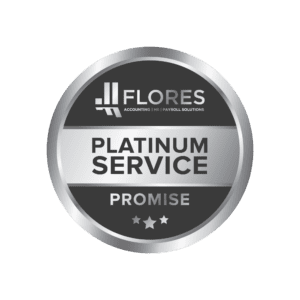 At FLORES we embrace a model of leadership and management that empowers every team member, at every level, to provide our clients with the highest level of service. We are deeply dedicated to our client's success and our goal is to be "Your Partner for Success". We promise.
Industry Experience
We have specialized in accounting for the hospitality industry for over 30 years. Our expertise is unmatched. We currently work with over 300 restaurants, many of them successful restaurant groups that have trusted us with consulting and accounting from their inception.
View Our History
Secure Information
We host robust accounting software for you – SAGE. This is a top of the market product and a leader in secure data. We back up your data nightly to our secure offsite cloud.
View Accounting Services
Personalized Service
A full team will be on your account including a personal accounting associate, auditor, and account manager all of whom communicate with senior management. This ensures security through separation of duties and timely reporting.

View HR Services
A key benefit of Flores Insights powered by Plate IQ is that once recipes have been entered it's just a matter of updating changes or adding new recipes. The ability to have up to the minute costing on any recipe is a game changer. We're able to adjust pricing or remove an expensive item in an instant. At the end of the month, you can see the product cost over budget when before your management team would have struggled to explain why. Flores Insights Invoices has become a valuable tool in our restaurant group. We believe this program can help any restaurant or bar, large or small, be financially successful and understand more clearly where money is being spent so you can adjust menu pricing accordingly and quickly." Jason McLeod, Chef/Partner of CH-Projects
Jason McLeod
Chef & Partner,
CH-Projects
You've got to love our devoted bookkeeper. She simply will not allow our vendors to make errors in their favor. Linda and Sarina are top notch in HR. They win countless unemployment claims, stay on top of our employee files and write-ups, and keep our stores compliant. They offer sharp advice and are always there in a crisis situation. Lastly, Greg operates his business with the utmost integrity, vast experience, innovation, and dedication. It's these relationships that have given us a 9-year history with Flores Financial.
Ron Cohn
President,
Henry's Chula Vista & Eastlake