What's an X in a California Driver's License?
May 20, 2019
Posted by:

flores

Category:

flores blog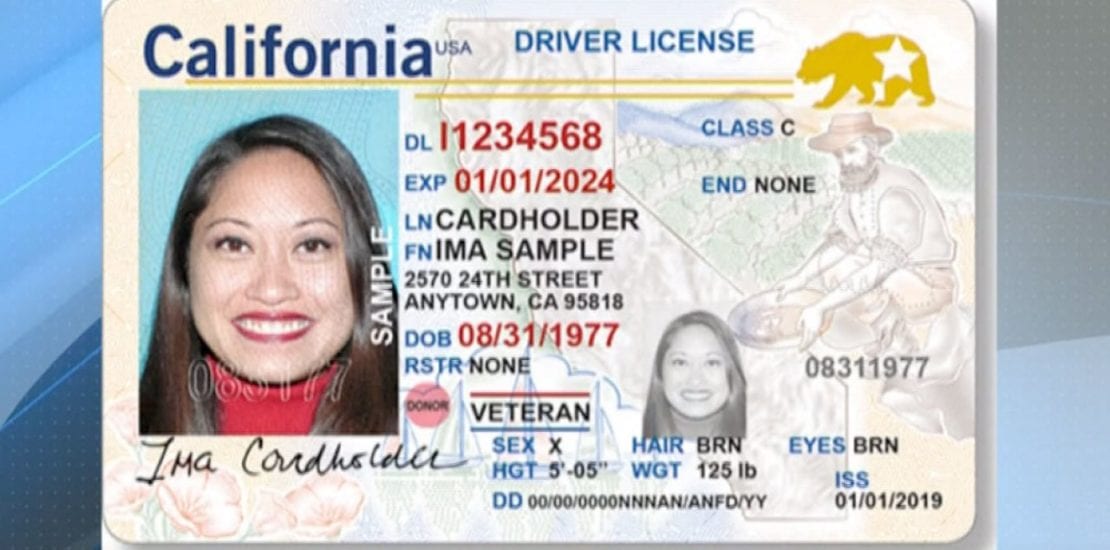 What's an X in a California Driver's License
Source: California Employers Association
Photo Credits: WPTV
California began allowing an individual applying for an original or renewal drivers' license or identification card to self-identify as male (M), female (F) or non-binary (X) starting January 1, 2019.  Applicants in California can now self-certify their chosen gender category and do not need any type of documentation from a physician regarding gender or gender identity.
"Nonbinary", according to the California State Legislature, is an umbrella term for someone with a gender identity that falls outside of the traditional conceptions female or male. 
It's important to remember that California's Fair Employment and Housing Act prohibits employers from asking, directly or indirectly, about an individual's sex or gender – including during the job application process. According to the Department of Fair Employment and Housing,"An interviewer should not ask questions designed to detect a person's gender identity, including asking about their marital status, spouse's name, or relation of household members to one another. Employers should not ask questions about a person's body or whether they plan to have surgery."
There is one exception:  some employers must request information about sex or gender for legally required government reporting (such as EEO-1 Reports).  If you have such government reporting or record keeping requirements, you may request applicants to self-identify, on a voluntary basis. You can't discriminate against an applicant because the applicant did not choose to self-identify.
In short, gender should almost never be a factor in any employment decision.  Employers must also honor an employee's chosen name, gender identification or use of pronouns. Employers must also allow employees to dress and present themselves according to their gender identity or expression (dress codes should be gender neutral and applied in a non-discriminatory fashion).
Drivers' Licenses Requests : Most employers may never see the drivers' license of a job candidate or employee. Remember, in California it is generally unlawful to require a person to present a drivers' license unless possessing a drivers' license is:
Required by law

Required by the employer and the employer's requirement is otherwise permitted by law
California's Fair Employment and Housing Act regulations state that it can be a violation of the law to have a policy requiring a job candidate or employee to show or  hold a drivers' license if  the policy:
Is not uniformly applied or

Is inconsistent with legitimate business reasons (e., possessing a driver's license is not needed in order to perform an essential function of the job)
In other words, unless one of the essential functions of the job requires a drivers' license, you shouldn't be asking for one! However, some jobs do require driving as part of the regular job duties.  In this circumstance, you may at some point run across the new category of "X" for non-binary.
A new employee may present a drivers' license, as part of the Form I-9 verification process.  No problem, employers can review documents that an employee chooses to present as part of the I-9 employment process. An employer has rights and obligations to verify eligibility for employment, and any action by an employer that is required by the federal Immigration and Nationality Act is not a violation of state law.
If your employee does present a drivers' license to you, any such information must, by law, be treated as private and confidential – including gender related information.
Take Away's – Employer Action Items:
Review all forms (including employment applications) that request sex or gender or require a drivers' license (unless a license is required for an essential job function).

Ensure that your anti-harassment/anti-discrimination policies include gender expression, gender identity, and transgender as protected characteristics and provide training to all employees.

Use employees preferred names and pronouns, irrespective of the name and/or gender marker on government issued identification cards. Only if the employee initiates the communication, may the employer and employee discuss working conditions related to gender, gender identity or gender expression.

Allow employees to appear or dress consistently with their gender identity or expression – have reasonable workplace dress standards in place.

Keep drivers' license and medical information confidential. Ensure the privacy and confidentiality of employees who have disclosed that they identify as transgender or that they will be transitioning.

Allow employees to use the facilities (including restrooms) that correspond with their gender identity or expression.

Make sure you have the required

Transgender Rights in the Workplace poster

which applies to all California businesses with 5 or more employees.
To learn more about this topic, contact the Human Resources Department at 619-588-2411 or email us at info@floresfinancial.com.