Going Green With Accounting Technology
December 7, 2018
Posted by:

flores

Category:

flores blog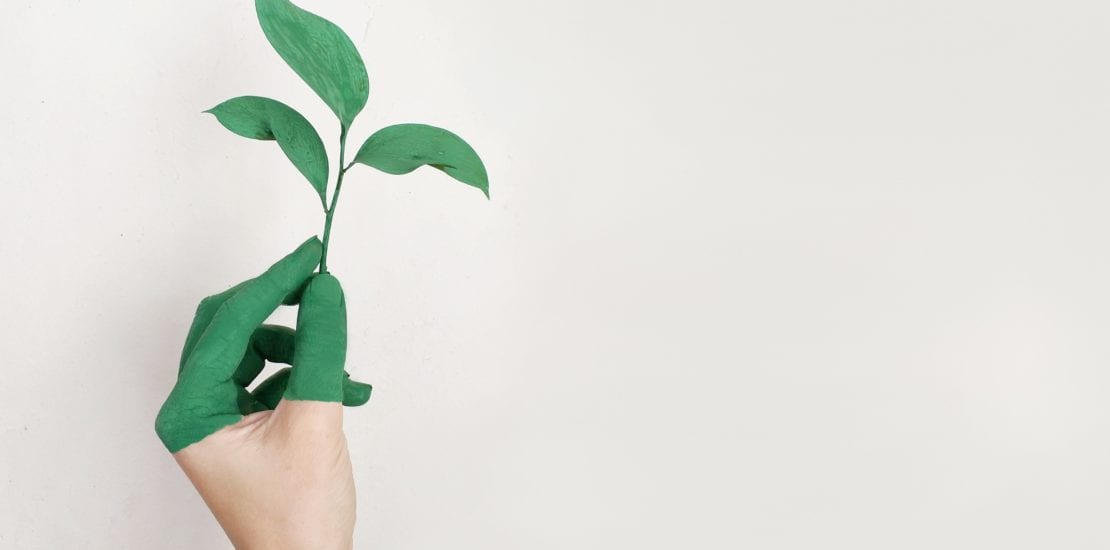 Going Green With Accounting Technology
By Andrew Murphy, Business Development Officer
From reducing food waste to cutting energy consumption, more restaurants are realizing the financial and environmental benefits of going green. Electronic point of sales and other digital gadgets have been a key part of that for a while now, but what about accounting technology? Often overlooked, it's a powerful tool when it comes to everyday things like menu planning and purchasing to help minimize waste, but it's also a game changer when transitioning to a paperless workplace. Without further ado, here's how accounting technology will help you go green, save money and boost efficiency in 2019.  
This year saw Flores go digital and the result is a dramatic reduction in our carbon footprint. In total, we digitized over 445,000 pieces of paper, eliminated filing cabinets, reduced paper copies by 139,641, eradicated 292 storage boxes, and 5,846 lbs. of paper. The result was a sharp upturn in staff productivity and a whole lot of savings. Best of all, going paperless has enabled us to devote even more time to customer service, which is really at the heart of our offering.
Why Should Your Restaurant Go Paperless?
Research shows that just four years ago U.S. businesses (this fluctuates from industry to industry) were spending an average of $80 per employee on paper each year. Some seriously paper-dependent businesses were devoting up to 70% of their office space to filing and document storage with the added cost of filing cabinets, etc. Those costs are pretty obvious, but you should also consider the indirect costs of admin and time spent searching for lost paperwork.
There are savings to be had across the board by going paperless, but what about restaurant accounting in particular? How much could accounting technology help you save? It depends on how much paper you currently use. Let's start with an overview of the drawbacks of using paper and how technology can help:
Maybe it's been misfiled or stolen, but whatever the reason too much time is wasted trying to track down lost documents when you could be thinking about your restaurant's business goals or staffing challenges. When your restaurant information is stored in the cloud it's easy to search digital data archives and find what you're looking for at the touch of a button.
Compiling and filing paperwork is a time-zapping chore. We're fairly certain that you, your restaurant manager or finance director have better things to do with your day. Fortunately, digital records can be automatically aggregated for reporting and auditing, freeing up your team's valuable time.
When paper documents containing sensitive business information go missing you can rapidly find yourself in the middle of a compliance storm. Software may not be 100% secure yet but it's far safer than paper records, and with data encryption and password protections, it's getting better all the time.
Heaven forbid your business should be affected by a disaster like a fire or flood, but if the worst happens, the last thing you need is to lose your important finance and HR documents, as is often the case. Again, when accounting information is stored in the cloud, recovery is much more manageable and can be done remotely.
Like most small to medium size restaurants your square footage needs to pay for itself so much of your space will be given over to front of house and kitchens. Your office is likely cramped at best. Add a couple of hefty filing cabinets to the mix and you're packed in like sardines. Going digital and eliminating this storage frees up more space (phew) and helps reduce your footprint and related costs.
What is Restaurant Accounting Technology?
Flores Insights: Invoices helps you streamline your accounting process. By combining hospitality expertise, customer service and accounting software, Flores uses the latest technology to customize restaurant accounting around your business needs. No more stashing receipts in a box and driving them over to your accounting team–simply scan your invoices into Flores Insights: Invoices (or email them to us and we'll enter them for you) and they'll be processed in 24 hours. Easy.
The software contains information about your vendors, every ingredient and quantity (which you can split across the different elements of your business such as 50% bar, 50% kitchen) and menu item. You can make payments directly, see statements and contact vendors.

Benefits of Flores Insights: Invoices:
System-learned coding eliminates the potential for human error

Removes data entry time so you can focus on analytics

Instant insights into line item purchasing, including changes in pricing

Flores team is able to spot and report on purchasing trends and averages

See where you money goes at a glance with the Spend Analysis Dashboard

Recipe cards

module helps you plan a profitable menu and maintain consistency

No more spreadsheets with store vendor contracts feature

100% paperless back office
How Much Does it Cost?
Glad you asked. As a Flores client there's no additional cost to your monthly service fee. So not only do you benefit from the cost savings generated by the software, you suddenly get to free up hours of your time that used to be spent manually entering invoices so you can focus planning and analysis to generate more income.
Flores client, Jason McLeod, Chef & Partner of CH-Projects, says, "We deal with very small margins and ever-rising costs. We need to look for every advantage to be successful. In four months of using Flores Insights: Invoices at four stores, we've seen 2-4% reduction in our food costs. The ability to have up to the minutes costing on any recipe is a game changer. We're able to adjust menu pricing or remove an expensive item in an instant."
The combination of the Flores Invoices Insights software and the Flores accounting team makes your restaurant accounting more efficient and effective than ever before.
Additional 'Going Green' Cost Savings
Tax Breaks
Federal and state governments have made sustainability a priority, offering businesses tax credits and rebates for moving towards a paperless environment. Not sure if you qualify? Check online at the U.S. Dept. of Energy or ask your accountant.  
Cuts Fuel Costs
Driving to your account with a bag full of invoices may seem like a small cost but it's still a cost, both of fuel and your time.
Going paperless makes sense for your business as well as the environment. Also, as part of your Corporate Social Responsibility (CSR) efforts, it looks good to employees and customers. As with anything, there's an initial transition period but the considerable cost savings advantage makes Flores Insights: Invoices a seriously valuable tool for 2019. If you'd like to find out how Flores Insights: Invoices will revolutionize your restaurant accounts, contact us today.