How to Attract and Retain Millennial Restaurant Employees
July 10, 2019
Posted by:

flores

Category:

flores blog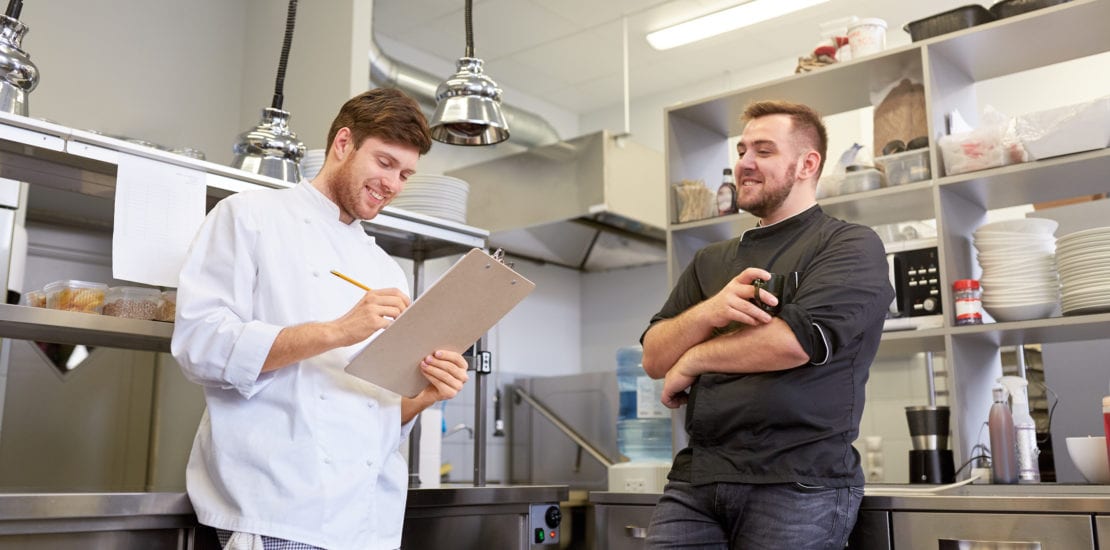 How to Attract and Retain Millennial Restaurant Employees
By Andrew Murphy, Flores Financial
Many young people work in restaurants while in college or for a short time after graduating while they deliberate over their future. Perhaps that's how you stumbled across hospitality back in the day? When it comes to attracting the next generation of rising restaurant stars, this is the key time to impress young workers with the depth and diversity offered by the hospitality world. Indeed, many millennials are falling in love with and pursuing careers in the industry, not least because they tend to be particularly food and beverage conscious. They're also excited by daring restaurant concepts and will happily share unique dining experiences, designs and artisan foods on social media. They're smart, bold, altruistic and they're changing the way we eat out. In short, they're the perfect profile for any enterprising restaurateur.
As such, you've likely made recruiting millennial staff a top priority. These young workers are expected to make up 75 percent of the workforce by 2020, so it's important to find new and better ways to recruit and retain talented young employees. Unlike past generations, these young people tend to have stronger opinions about certain details like advancement opportunities, work conditions, wages, and job culture. Historically, many restaurants have asked staff  to work inflexible shifts, weekends, and split shifts, but millennials want more flexibility and a better work-life balance that allows time for school, family and leisure.
Recruiting millennials and keeping them satisfied to avoid high turnover are two major challenges if you're a restaurant owner. Below are a few ways to attract and retain young talent in the hospitality industry: 
Allow Room for Growth and Meaningful Roles
Millennials workers want a perceived career path and the freedom from being micromanaged. Sadly, traditional corporate restaurant structures often fall short. 
Forward-thinking restaurant groups who have reimagined the way they do business are being rewarded with the lion's share of the talent pool (and flourishing profit margins). Some of these restaurant groups have grown rapidly by being careful to promote within. For example, a staff member at one location might be the general manager (GM) of the new concept two years down the line. This is all in alignment with the expectations of this generation of workers. 
Allowing upward mobility and making millennials feel like they're making a difference at your establishment are crucial to keeping them on your roster. They want to be able to connect with people and contribute to their happiness and satisfaction in a meaningful way. Millennials don't want to be stuck doing one task, they want worthwhile roles that demonstrate responsibility.
How to Make Millennials Feel Empowered: 
Ask them for advice on how to market to their generation

Encourage collaboration and creative approaches to problem-solving

Offer them input on decisions and trust them to carry out responsibilities

Place them on rotational assignments more frequently to gain a variety of experiences, which gives them a sense that they're moving forward 
Encourage Online Applications
Eighty three percent of candidates apply for restaurant jobs online. Sure, advertising the old-fashioned way with a 'help wanted' sign in the window can't hurt, but millennials are super tech-savvy and will want to apply via a good website. By good, we mean a website with a great user experience, which makes the application process easy. 
Millennials aside, this is an important consideration since as many as 97 percent of online applicants fail to complete their application, in part due to issues with the website. Remember, your website also needs to be mobile friendly since devices are the preferred choice of many young job seekers. 
Other ways to increase your pool of fresh talent include:
Posting your restaurant job openings on social media platforms

Posting your jobs to mobile-enabled job sites that allow applicants to apply quickly with fewer barriers

Posting your jobs to the most popular local job boards 

Targeting your jobs to the most qualified, local job seekers on social media

Allowing people to send in their applications through email
Embrace a fun, fast-changing culture and environment
Revamp your restaurant space, rethink your design, or take the plunge with a complete remodel if you want to attract millennial applicants. Along with killer good looks, this generation also loves to switch things up on a regular basis so keep your menu refreshed, and even think about costing your menu items and running a few server competitions to inject a little friendly competition into shifts. 
Revisit or create a mission statement for your business and make sure that it resonates with you and your values, but also those of your staff. Once agreed, build your culture around these tenants. Lead by example and cultivate 'champions' who will do the same. This helps to build a place where people want to be involved and take ownership. It also helps build strong workplace relationships, which makes workers reluctant to move on.
Introduce Flexible Scheduling
Millennials won't hang around for the sake of having a job. If they're unhappy with a job that doesn't offer a flexible schedule, they won't hesitate to leave. This is why it's very important to offer more flexible scheduling to these younger employees. 
You'll appreciate that restaurant hours can be demanding, especially over weekends and holidays. However, workers should be able to easily ask for shift swaps and contact.
For further information regarding this subject, feel free to contact Flores Financial Services' Human Resources Department at 619-588-2411.