April 27, 2023
Posted by:

FLORES

Category:

Accounting, Business Strategy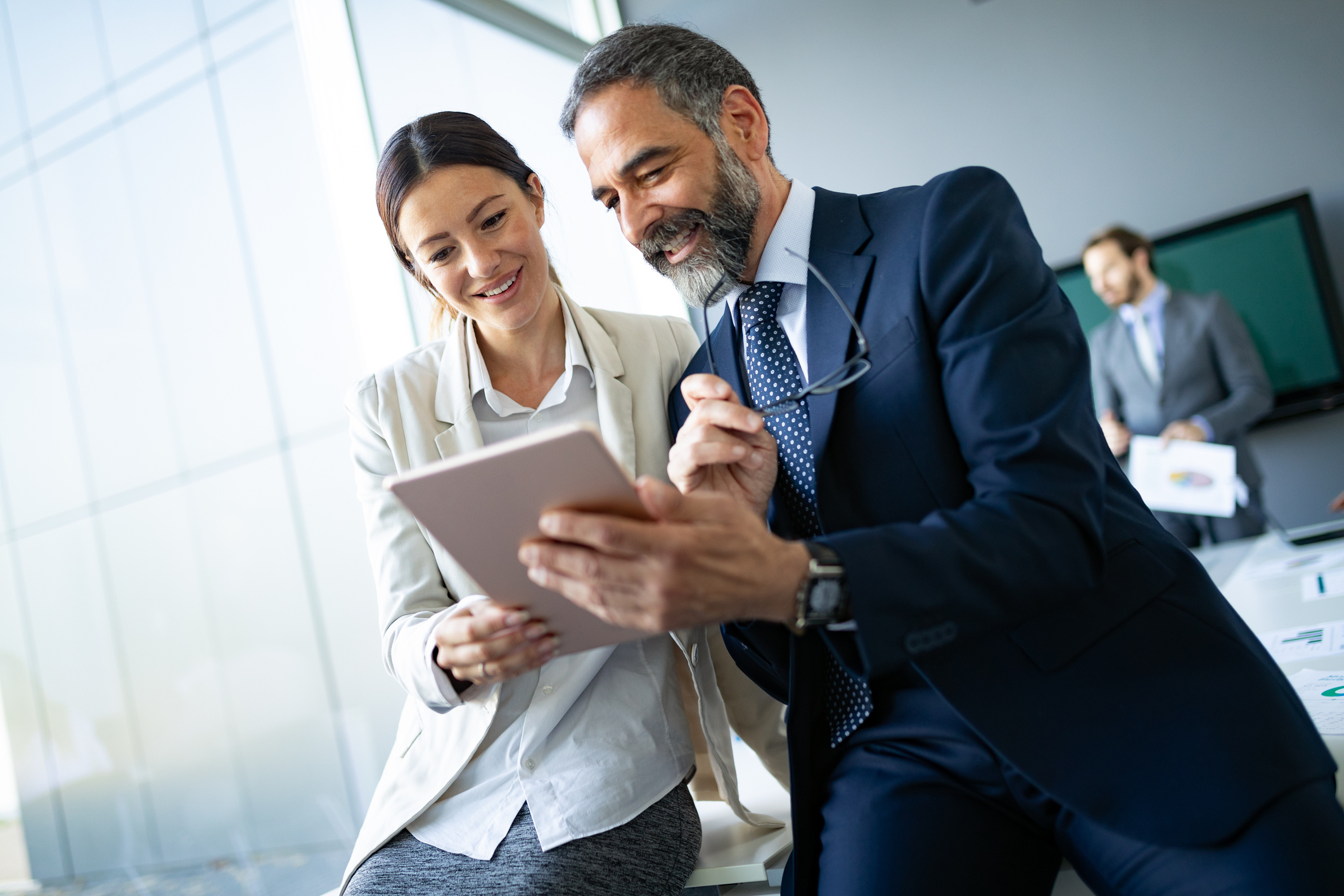 Guide to Working With Business Consultants
Sean Peek
Hiring a consultant can help businesses improve performance and make necessary changes to achieve success.
Business consultants help companies overcome challenges, increase revenue and grow.
It's essential to work with business consultants who have experience and previous success with companies like yours.
Business consultants may charge by the project or hour, or you may need to pay daily or monthly retainers.
This article is for entrepreneurs and small business owners considering working with a business consultant. 
Running a small or midsize business is challenging because of the sheer number of tasks it takes to succeed. From accounting to human resources to technical support, it's almost impossible for business owners to do it all themselves. But, thanks to the ease of hiring consultants, they don't have to figure out everything on their own. We'll explore what a business consultant does and how one can help your business thrive.
What is a business consultant?
A business consultant is a professional with a wide array of skills who assists business owners with their endeavors. Consultants are knowledgeable because of their education and previous experience.
Additionally, business consultants provide management consulting to help organizations improve their performance and efficiency. These professionals analyze businesses and create solutions while helping companies meet their goals.
Business owners should consider hiring business consultants when they need help or perspective on their chosen path, or a catalyst for change in their companies.
Why hire a business consultant?
There are several reasons business owners should consider hiring consultants. Consultants offer a wide range of services, including the following:
Providing expertise in a specific market
Identifying problems
Supplementing existing staff
Initiating change
Providing objectivity
Teaching and training employees
Doing the "dirty work," such as laying off staff
Reviving an organization
Creating a new business
Influencing other people, such as lobbyists
What does a business consultant do?
Generally, there are three stages of a business consultant's process: discovery, evaluation and implementation.
1. Discovery
The first step for any business consultant is the discovery phase, where the goal is to learn about your business. A good business consultant takes the time to learn as much as possible about a business from the owner and employees. The consultant will do the following things:
Tour your facilities.
Meet with the board of directors and employees.
Analyze your company's finances.
Read all company materials.
During the discovery phase, the business consultant will uncover the details of your company mission and current operations.
2. Evaluation
Once the business consultant has developed an in-depth understanding of your company, they enter the evaluation phase, with the goal to identify where change is needed. This phase includes identifying your company's strengths and weaknesses as well as current and foreseeable problems.
Examining established problems and identifying new problems: The consultant should study problems that owners and management have already identified. Because of their objectivity, consultants can also pinpoint new or unforeseen issues.
Finding solutions: A business consultant should strategize solutions to the problems they identify and outline ways to capitalize on opportunities to grow the business, increase profits, and boost efficiency. For example, say your company has a particularly strong sales department but a weak marketing department. This is an opportunity to increase your marketing resources and capitalize on your sales staff.
There are two crucial elements to focus on during this process: communication and feedback.
Communication: During the evaluation phase, your entire team must maintain clear, open communication with the consultant.
Feedback: You and your team members should take the business consultant's advice as constructive criticism. The consultant's feedback isn't meant to be personal. While you and your employees are personally close to the business, this lack of wider perspective can hinder positive change and growth; the consultant brings objectivity and a fresh viewpoint. Of course, you should offer your own feedback and opinions to the business consultant, but keep your mind open to new ideas.
3. Implementation
Once your company and the consultant agree on a plan, the consultant should enter the third phase: the restructuring stage, or implementation of the plan. In this phase, the consultant builds on your assets and eliminates liabilities. They also monitor the plan's progress and adjust it as needed.
For more information, read the full article here – https://www.businessnewsdaily.com/4610-business-consultant.html
If you have any questions or need help understanding how consulting can help your business, give FLORES a call. We'd be happy to assist you in any way we can.
Contact us at 619-588-2411