The Women Shaking Up San Diego's Restaurant Industry
March 8, 2019
Posted by:

flores

Category:

flores blog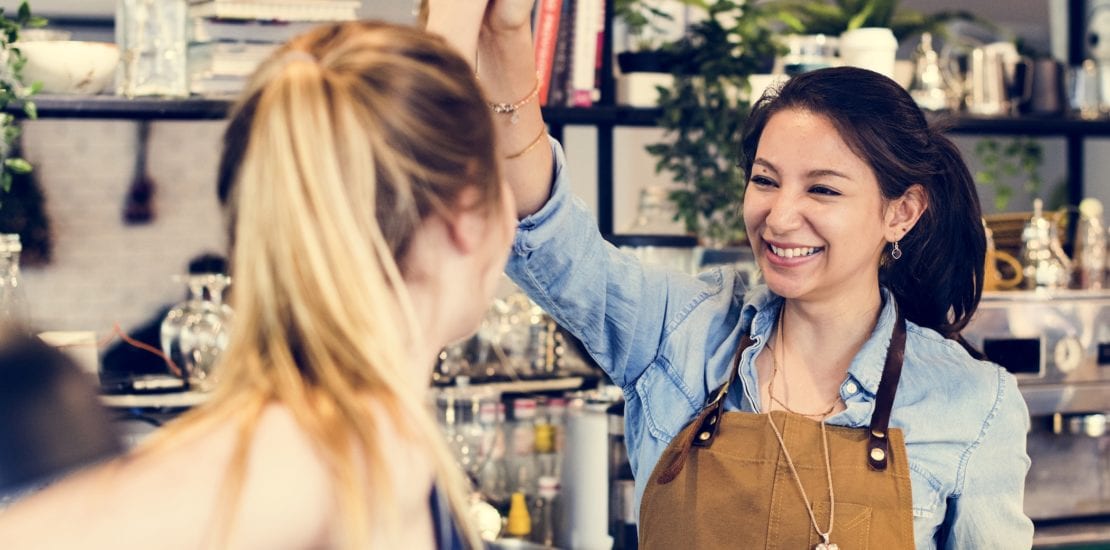 The Women Shaking Up San Diego's Restaurant Industry
by: Michelle Flores-Gonzales, VP and Director of Operations
Over half of all restaurant employees in America are women while the overwhelming majority of management and C-Suite roles in the industry are held by men. However, San Diego is home to a growing number of creative, daring and influential women who are not only leading their restaurants into a bold new future but also advocating for change in the workplace and right across the food chain.
We asked them how they got started in the restaurant industry, what motivates them and what they perceive to be the challenges ahead. Without further ado, let's meet our top five women who're driving some of the most influential brands behind the thriving San Diego food and hospitality scene.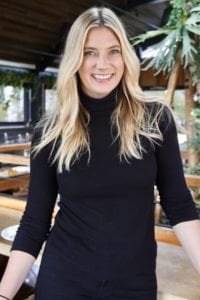 Kristine Duehren, Managing Partner of SCDM Restaurant Group
I started as a server at one of our restaurants about 11 years ago. Little did I know this would start my journey into a full time hospitality career! I climbed my way up to Assistant General Manager and then worked alongside owner, Matt Spencer, in the corporate office where my experience from the ground up was a huge asset. In 2018, I was made Managing Partner.
I love the creativity that goes into the dining experience. I've always loved the celebration of great food, drinks, relationships, conversation. Curating these experiences for guests through every detail and watching it come to life is amazing.
The biggest change I've seen in the San Diego restaurant industry has been the exponential growth. San Diego wasn't a culinary destination when I started. Matt had a vision to create something different with Firehouse in 2007, with good food on the beach. Since then, top chefs like Richard Blaise and Javier Plascencia have opened restaurants with "foodie" menu items. Restaurant owners are more focused on design, and diners expect unique, beautiful experiences from the moment they step foot through the door. The bar has definitely been raised!
Conversely, it's become more challenging to stay successful. Critics are everywhere and while we try our utmost to give the best experience possible, you can't please everyone. Often, you're not given the chance to make it right before someone gives you a negative review. Keeping up with social media is now a full time job. Add to that the increasing minimum wage and new rules and regulations and it's a huge challenge.
My secret to success? Stick to the plan. Don't be afraid of your vision. Pursue concepts that others find risky–that's certainly where we've seen our biggest rewards. My personal tip is to keep educating yourself. Never stop trying and you won't stop growing.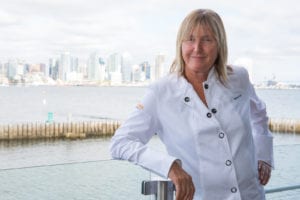 Deborah Scott, Partner/Executive Chef, Cohn Restaurant Group
After a hugely successful career, Chef Deborah became a partner in the Cohn Restaurant Group in 1995. She now manages an impressive portfolio of San Diego restaurants that includes
Coasterra
,
C Level, Island Prime
,
Indigo Grill
, and
Vintana
.
I started in this business during college when I was a bartender in the evenings. My major was English and I planned on teaching, but I realized early on that my heart was in the restaurant business.
As a kid, my Dad would take us camping for six weeks every summer. We'd build an outdoor kitchen, complete with propane burners, a portable oven, sink and stock pot burner. We'd throw out string with chicken necks for blue claw crabs, fishing lines for flounder and rake for clams on the sound side of the Outer Banks. These memories were rekindled during my college job and I decided to attend culinary school. It came naturally to me. I loved the environment and interaction with other cooks.
What I love most about the business is our guests. Most of my friends are guests with whom I've built relationships with over the years. The cooking is inspirational, but people's reaction to it is most satisfying.
Since I began, the biggest change I've seen is how far San Diego has come culinarily. When I began opening restaurants in the city it was easy to be original and different. With the insurgence of many young, talented chefs, the competition has become fierce. This is great for San Diego, as now we've become a 'foodie' destination.
Besides competition, labor has become a huge issue. California doesn't have 'tip credit' so our wait team makes the same minimum wage as our kitchen team. This makes it difficult to run a good labor line, and we struggle to find ways to make up the difference without compromising quality of product. In some ways, this is good because we're forced to work smarter and more efficiently.
My secret to success is in my relationship with our guests. Very rarely do I see a chef in the dining room, which is baffling to me since I get to see my guests faces light up as I approach the table. It's still about making people feel special.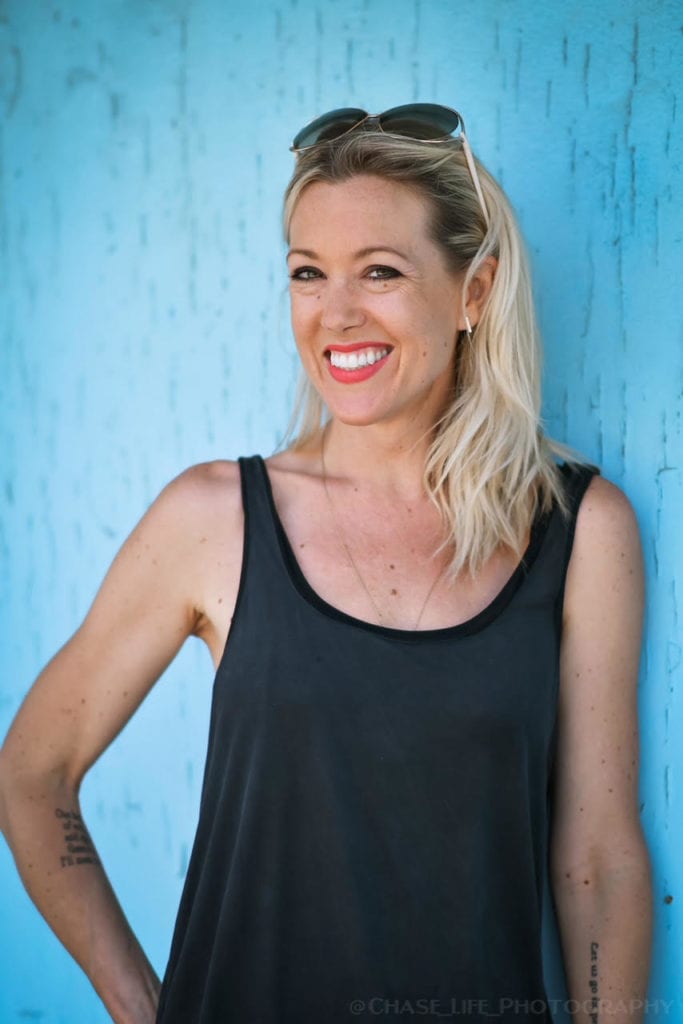 Jessica Waite, Co-Owner, CFO of W&R Seabasstropub, Pickled Ginger Catering, The Whet Noodle / Co-Founder, CEO of The Plot, and President of the Berry Good Food Foundation
Jessica Waite is a busy woman. Not content with charting the course for some of San Diego's most exciting restaurants, including
Wrench and Rodent Seabasstropub
and
The Whet Noodle
, she's also leading the charge for change at the
Berry Good Food Foundation
.
My journey into hospitality began when I worked in a restaurant while attending college. My then partner, now husband, Chef Davin Waite, wanted to open a restaurant. We wanted to collaborate and once we started, I realized it gave me a platform for the things I care about: advocating change in the community, sustainability, incorporating minimum waste practices, veganism, all that good stuff.
My parents used to compost and have a spot for us in the garden, so I grew up with that awareness and never understood why you'd produce things only to throw them away. Also, when I did my MBA, I started to wrap my head around conscious capitalism, which is built on the tenet of doing good business by doing good things.
I love food and the opportunities there are to use business for good. I also love the community that builds the food; the fishermen, the farmers, that synergy between producers, which is really happening here. Watching San Diego's food scene grow and seeing the beautiful food that comes from that is really exciting.
The biggest change I've seen so far is the evolution of the San Diego food scene. The food gets more and more elevated. It's cool, but the focus remains on the important things: the amazing farms and the opportunities for really good local food. It was starting when we opened Wrench & Rodent, but now there's an even greater emphasis on the relationships between chefs, growers, fishermen. That consciousness has been raised. The chefs also really support one another up in North County where we have beautiful produce right down the street.
With the cost of food and labor going up, I'm focused on finding solutions within our business model that allow us to support what we need to support while keeping our businesses alive. We have a lot of challenges. It's expensive when you're doing it right! Doing things ethically and sustainably costs money and you need to find a way to make it work. We need to be creative, not cut corners. To be efficient but hold on to the things that make us who we are. The guest experience, the food, that's everything.
My secret to success? Yoga! This business eats you up and if my husband and I don't find perspective we'd go insane! Taking time to travel, experience different food, eat at other restaurants, and getting on my yoga mat. If I'm not doing that then something's wrong.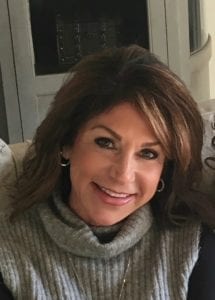 Denise Stavros, Co-Owner/Managing Partner, Primavera Ristorante
For 30 years, with Denise at the helm,
Primavera Ristorante
has been at the heart of the Coronado food scene and is known as one of San Diego's finest Italian restaurants, which is no mean feat.
Born and raised in Point Loma, California, I grew up in a family where building businesses was the name of the game. The only daughter of four children, I got my start at 15 when my father, my mentor, introduced me to the family businesses: Victory Liquor, and Chris' Liquor & Deli (established in 1956, it was the first San Francisco-style deli in San Diego County).
I wrapped my head around the accounts, balanced the books and recorded totals to a general ledger (there were no computers in those days), reconciled the business checking account and understood the direct expenses involved in owning and operating a business. The customer service side of things came naturally after watching my parents greet every customer with a smile and giving them kind, genuine care and attention that guests would never forget.
In 1992, my father purchased the former Andersen's Bakery in Coronado a few doors down from Primavera Ristorante and the chance arose for me to become General Manager of Primavera Pastry Cafe. We remodeled the bakery and turned it into a charming bistro with a full-service bakery café. It was quite the challenge starting a new business from the ground up! Endless hours were spent researching concepts, developing the menu, costing out recipes, interviewing and hiring the best people, designing the décor…and raising a family at the same time. In fact, I did take a break from the family business for a few years to raise my four amazing sons, who are now accomplished businessmen themselves of whom I'm very proud.
My favorite part about being at Primavera is our guests. I enjoy making them feel special as I listen to them share their life experiences. We embrace all of our guests as if they were coming to our home for a great meal and a good time. It's all about the experience–leaving a lasting impression to make people want to come back again and again.
The biggest change I've seen over the years is technology. When we first opened, everything was done manually. Now, you have instant access to everything via the internet: cloud-based point of sales system, OpenTable, Yelp, Uber Eats, etc. It's a double edge sword; it can make things easier, but it can also hurt you if your system fails.
The biggest challenges facing restaurants and hospitality businesses is dealing with new state and federal laws, which have a big financial impact on small businesses. Increased minimum wage has made the biggest impact. It's important to take care of your staff, ensuing their wellbeing while keeping the business profitable.
My secret to success? My strong faith, family, honesty, and gratitude.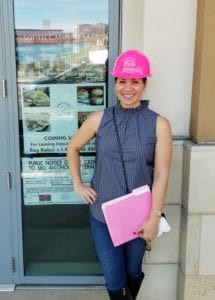 Dolores Jackson, President, Lolitas Restaurants Inc.
Dolores has been the driving force behind the growth of fabulous family-run
Lolitas Mexican Food
which now operates in six locations (a seventh on the way) across San Diego.
My parents started Lolita's 35 years ago. My mother's family also operated a well-known local restaurant for more than 50 years. I wasn't sure what I was going to do, but didn't think I'd join the family business.
Then in 1999, my grandfather passed away and my mom had to go back into her family's business. In 2001, she asked me to step in and help out. Initially, I was there just to assist administratively, but the experience allowed me to learn the business from outside the restaurant. I soon realized that running a growing restaurant company was going to take commitment and some strong skill that I needed to develop which would help me take the business to the next level.
First, we moved everything onto computers. Then, within six months we moved our office from my parents' kitchen table to a small office in Chula Vista.
Stores were busy and we were looking to open more. Lolita's has always had a loyal guest following as we're known for serving high quality, authentic Mexican food from scratch. In order to grow our business, I had to get directly involved in store operations. I knew I had to get hands-on to learn what made Lolita's more successful than other restaurants.
I ventured into stores and operations to ensure everything was made to my Dad's recipes. We were growing and at this point, had four stores. I knew we couldn't serve great food unless we had great people. We introduced Human Resources to ensure we hired the best team members and gave them opportunities and benefits such as medical coverage and paid time off benefits they'd not had before.
I've loved learning all aspects of the business and I'm still learning! My role today takes me outside of the restaurants, so I miss that daily connection with the team–I don't want to lose that. But on the other hand, I'm involved with everything, from the supply chain, marketing, and quality assurance to marketing and social media.
It's rewarding to know that we make a big difference to our team when we're running a good company with a great culture and benefits. I am proud of what we do.
Running a restaurant business in California can be a big challenge. There are so many regulations and requirement that must be addressed every day. We pride ourselves in purchasing quality ingredients. Our product costs continue to increase as do our labor costs.
These are the challenges we face as we continue to grow. We're making it work along with our great teams and guests and we expect to grow. Our seventh store will open at SDSU this summer and we're very excited to grow Lolita's to other parts of San Diego county. It's exciting and we're getting it done by remaining true to our core purpose and values.
The industry has grown so much and it's great to see all these different concepts doing so well. We're supportive of new restaurants. You never want to see them go out of business. My grandfather always said that there's enough for everybody, and he was right. As long as we stick to providing great food and service, we'll be around for a good while.
I'm encouraged to see more women growing into corporate and management roles in the restaurant industry. Women make up the biggest percentage of workers at the service end, but there are lots of opportunities for them in this industry, across so many channels, including the supply chain and production, operations and human resources. Three of Lolita's current GMs are women, as is our newly hired HR Manager.
The secrets to success? Enjoy what you do and be open to change. Stay true to who you are but don't stagnate, you'll fall behind. Also, always inspire your workforce and be committed to quality.