November 11, 2020
Posted by:

REBL

Category:

Accounting, Business Strategy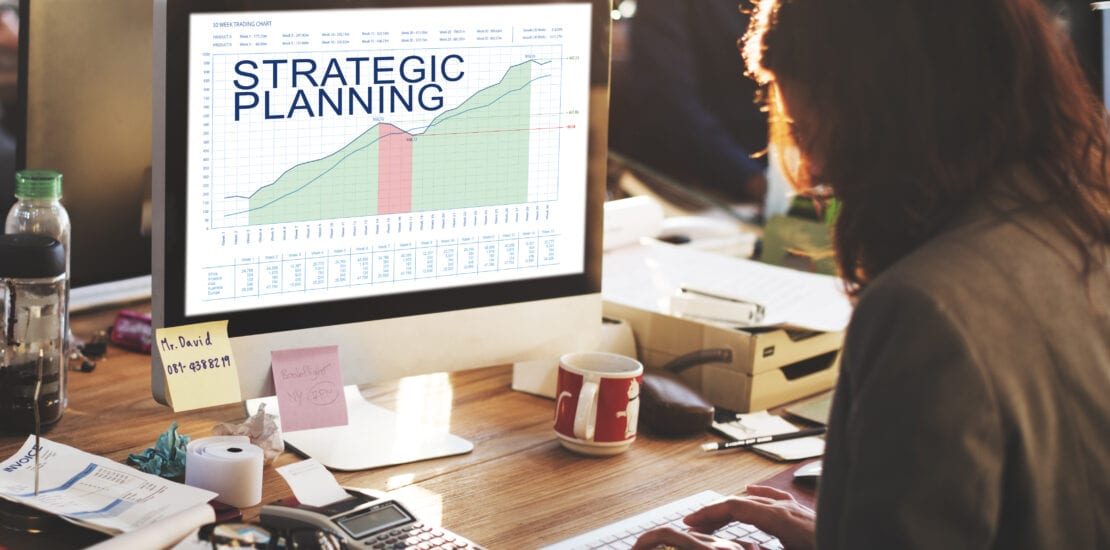 What is Strategic Planning?
Strategic planning is the process of documenting and establishing the direction of your business by assessing both where you are and where you are going. It gives you a place to record your mission, vision and values as well as the action plan you will use to reach them. A well executed strategic planning process can play a pivotal role in your companies growth and success because it tells you and your employees how to best respond to opportunities and changes.
Perhaps this year is one of the most crucial to execute a strategic planning session with your team, especially given the fact that we are going through one of the most unprecedented and challenging years with COVID19. Taking the time to look back at how your business handled and pivoted to survive COVID19 economic strains is key to understanding who you are as a company and what worked best for you to continue operations. The business impact of COVID19 is far from over and thus strategic planning is essential to ensure you survive and succeed in the inevitable challenges still ahead.
So what are the elements that need to be covered during your strategic planning process?
1. Clarify and set your vision – This should be done by the leader of the company, where are we going as a business, what does the company look like next year and in the next three years?
2. Evaluate your mission and purpose- Why do we exist? Who are the customers we serve? Conduct a SWOT analysis.
3. Determine your Priorities- What do we need to focus on to achieve our vision?
4. Action planning- Set measurable plans and action items in place to get results.
5. Constantly check in on your plan- the strategic planning process is not done in one day, you have to constantly check in on your progress, be sure you are still aligned with your vision and achieving results. Be able to pivot and re-align when outside factors shake your plan.
Regardless of the size of your company, a strategic plan is beneficial. It is a powerful communication tool to be used directly with your team that sets a clear plan to make sure the company is headed in the right direction.
A quote I personally use each year with our team to set the tone of strategic planning is as follows:
A dream written down with a date becomes a GOAL.
A goal broken down into steps becomes a PLAN.
A plan backed by ACTION becomes REALITY.
I think this quote sums up the value of strategic planning. It is crucial to continued success.
If you need assistance with your planning process, give us a call today. FLORES is ready to work with you to ensure your company is well prepared for success in the new year.
Michelle Flores-Gonzales, COO, FLORES