June 22, 2020
Posted by:

REBL

Category:

Company Culture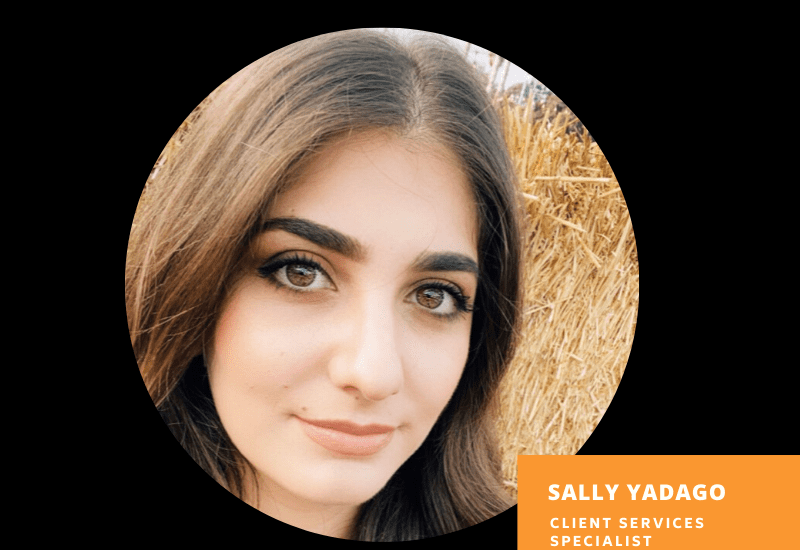 Sally Yadago was born and raised in a small town in the northern part of Mosul, Iraq where everyone knew each other, and life was much simpler. However, the war was getting worse and the most terrifying memory was being in school while the building next door was bombed. At the age of 16 years old, Sally went to Turkey with her family.  After a year, she started to go to school in San Diego. After high school, She then went to Grossmont College to pursue an Arts degree but ended up with a business major. Sally transferred to SDSU after 4 years of community college and graduated with a bachelor's in Business administration in 2017.
When Sally was a senior, her English teacher offered her an assistant position teaching second language students Math and English. Sally worked in that position for 5 years through college. After college, her friend, who works for Flores, referred her and that's how she started working at Flores.
Sally started as a Junior Accountant and was just promoted to Client Services Specialist, working closely with the onboarding team. She loves working at Flores because people are very friendly, willing to help and work together as a team.
Sally is passionate about art and likes to draw in her free time. She loves to try new coffee places and restaurants with her older sister Sandy, who is her best friend. She also enjoys baking delicious desserts together and often bringing them into her co-workers at Flores. Between the baking, Sally can be found at the gym 5-6 days a week!
Being proud of her work and seeing her happy clients really makes Sally feel accomplished. Her goal is to develop her accounting expertise, improve her skills and learn as much as possible from her awesome colleagues at Flores.