Protecting Workers from Wildfire Smoke
August 12, 2019
Posted by:

flores

Category:

flores blog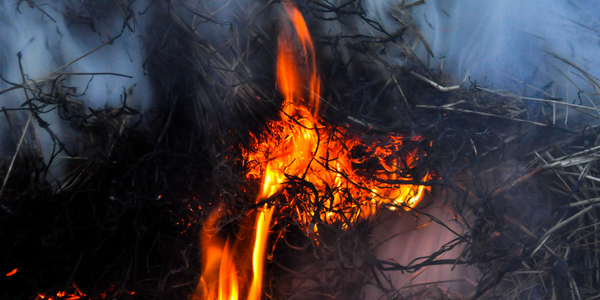 Protecting Workers from Wildfire Smoke
Source: California Employers Association
California has experienced devastating wildfires in recent years—tragedies that have included loss of life, land, and homes. Many California employers have also been impacted by recent wildfires. Even if not directly affected, if there is a fire in the region, employees may be exposed to unhealthy air quality from wildfire smoke.
The California Occupational Safety and Health (Cal/OSHA) Standards Board recently approved an emergency regulation to protect workers from hazards related to wildfire smoke. The regulatory standard went into effect on July 29, 2019 and will be effective for one year. At the same time, the Board will work toward adopting a permanent regulatory standard.
The protections are triggered when the current Air Quality Index (AQI) for airborne PM2.5 (particulate matter) is 151 or greater and when employers should reasonably anticipate that employees could be exposed to wildfire smoke.
Requirements

Employers must take the following steps to protect workers who may be exposed to wildfire smoke:
Identify harmful exposure to airborne particulate matter from wildfire smoke before each shift and periodically during shifts by checking the AQI for PM 2.5 in areas where workers are located.

Reduce harmful exposure to wildfire smoke if feasible—for example by relocating work to an enclosed building with filtered air or to an outdoor location where the AQI for PM 2.5 is 150 or lower, changing work schedules, decreasing work intensity or providing more rest breaks.

If employers cannot reduce workers' harmful exposure to wildfire smoke so that the AQI for PM 2.5 is 150 or lower, they must provide respirators such as N95 masks to all employees for voluntary use. If the AQI for PM2.5 exceeds 500 mandatory respiratory protection is required.

Training on the new regulation, the health effects of wildfire smoke, and the safe use and maintenance of respirators.
Exemptions
The following workplaces and operations are exempt from the wildfire smoke protection standard:
Enclosed buildings/structures with air filtered by mechanical ventilation and doors, windows, etc. are kept shut to minimize exposure to unfiltered air

Enclosed vehicles with air filtered by a cabin air filter with exposure to unfiltered air minimized by keeping windows and doors shut

Employees exposed to AQI for PM 2.5 of 151 or greater lasting a total of one hour or less during a shift

Firefighters engaged in woodland firefighting
For further information regarding this subject, feel free to contact Flores Financial Services' Human Resources Department at 619-588-2411.