September 22, 2021
Posted by:

FLORES

Category:

Human Resources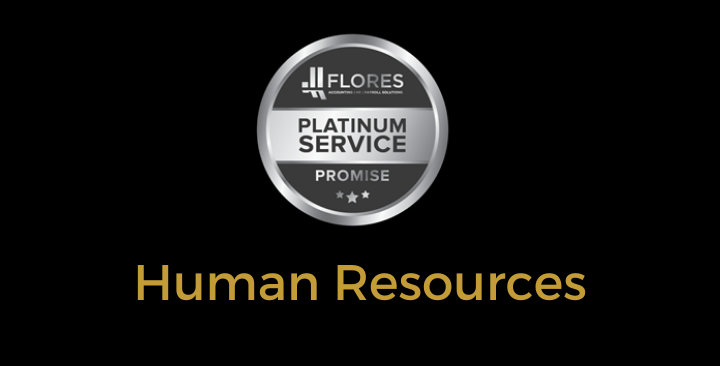 At FLORES we partner with our clients to move their businesses forward so they can grow and impact their communities in positive ways. 
Our objective is to become an integral part of HR your team and act as a division of your business. With our Platinum Service Promise, we make sure that our team delivers the highest level of HR services possible.
Career Development
We do this by providing our employees access to monthly Career Development opportunities so they are constantly growing and expanding their knowledge to better serve your business needs.
Strategic Research & Compliance Reviews
We conduct strategic research and compliance reviews to ensure that we stay on top of issues that matter the most to your business operations.
Genuine Customer Service
Our team members care deeply about delivering genuine customer service and they proactively anticipate the needs of your business.
Work Hard & Play Hard Culture
We also foster a team culture of Work Hard & Play Hard so our employees are happy with their work-life balance and enjoy serving our clients' needs.
Open to Feedback & Communication
We make Accountability a core value so we are always open to feedback and communication, not only with our team, but also with our clients.
Always Adding Services
We are always adding services to our scope to support client success such as CalSavers administration.
Continuing Training Programs
And, we offer continued training programs so our employees are always well trained in critical HR industry issues and best practices.
If you are looking for an outsourced HR team that offers superior customer service then give us a call. We stand behind our Platinum Service Promise and we'd love to make you another satisfied customer. Contact us at 619-588-2411