March 24, 2021
Posted by:

FLORES

Categories:

Accounting, COVID-19 Q&A, Human Resources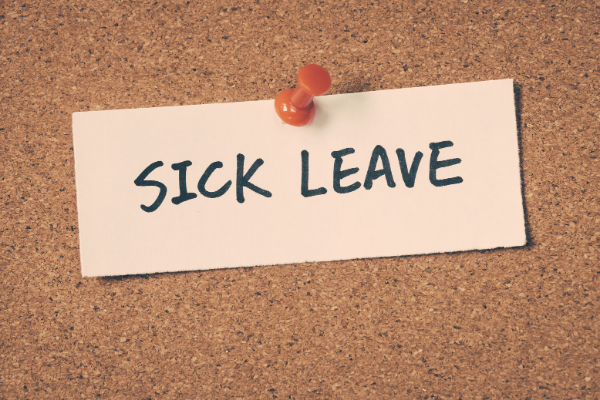 On Friday, Governor Newsom signed SB 95, which requires California employers with 25 or more employees to provide employees with a brand new bank of supplemental paid sick leave for COVID-related reasons (SPSL), including to employees seeking vaccination appointments or recovering from vaccination side-effects. The law requires employers to provide the SPSL to employees retroactively back to January 1, 2021 and authorizes an employer to count the hours of paid leave provided to employees for COVID-19-related reasons during that time as COVID-19 supplemental paid sick leave.
Employees may use SPSL if they are unable to work or telework for any of the following reasons:
the employee is under a COVID-19 quarantine/isolation period based on a governmental order or guidelines; 

the employee is under self-quarantine for COVID-19 concerns based on advice from a health care provider;

the employee is receiving a COVID-19 vaccine;

the employee is experiencing COVID-19 vaccine side-effects;

the employee is experiencing symptoms of COVID-19 and seeking a medical diagnosis;

the employee is caring for a family member who is subject to an order or guidelines described in subparagraph (1) or who has been advised to self-quarantine, as described in subparagraph (2);

the employee is caring for a child whose school or place of care is closed or otherwise unavailable for reasons related to COVID-19 on the premises.
SPSL must be available for immediate use by the employee, upon oral or written request. An employee may determine how many hours of SPSL to use, up to the total number of hours to which the employee is entitled. Full-time employees are entitled to 80 hours of SPSL. Part-time employees who have a normal weekly schedule are entitled to SPSL based on the total number of hours the employee is normally scheduled to work over two weeks. Variable hour employees are entitled to SPSL based on an average hours calculation defined in the new law. As is the case with CA paid sick leave, non-exempt employees must be paid SPSL at the employees' regular rate of pay, exempt employees should be paid SPSL in the same manner as the employer calculates other forms of paid leave time. Employers are not required to pay more than $511 per day or $5,110 in the aggregate to an employee for SPSL unless federal legislation is enacted that increases the payment caps included in the FFCRA.
Employers cannot require the employee to use any other paid or unpaid leave, paid time off, or vacation time provided before the employee uses SPSL or in lieu of SPSL. The law clarifies that SPSL and leave provided under the Cal/OSHA emergency standards may run concurrently.
Each employee's SPSL balance must be listed on the employee's wage statement or a separate writing provided with the employee's pay. The law provides only a very short grace period on implementing the pay stub requirement: employers have until the next full pay period after March 29, 2021, which is the effective date of the new law. 
There is also a posting requirement associated with this new law. As of the effective date, the model notice found here is to be displayed by employers as a poster in the workplace. An employer may satisfy this requirement for workers who do not frequent a workplace by distributing the notice through electronic means, such as email.
The COVID-19 supplemental paid sick leave law is effective through September 30, 2021. However, any employee on a leave at the time the law expires will be entitled to the full amount of COVID-19 paid sick leave available to them. The new SPSL incorporates many of the provisions of California's regular paid sick leave laws. For example, the recordkeeping, wage statement, pay calculation, and anti-interference/ discrimination/ retaliation provisions all apply to SPSL. In addition, because SPSL is codified in the Labor Code, violations of the SPSL law may be the basis for a Private Attorneys General Act of 2004 (PAGA) representative action.