Guest Blog: How to Avoid Employment Lawsuits in the Hospitality Business
November 5, 2018
Posted by:

flores

Category:

flores blog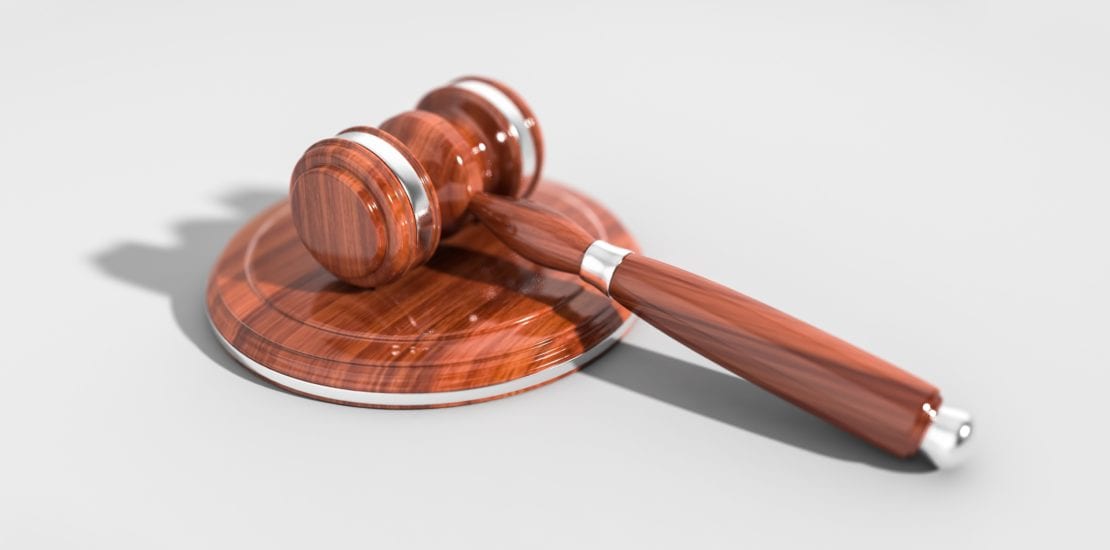 How to Avoid Employment Lawsuits in the Hospitality Business
By Ryan Nell, Esq.
Ryan Nell is an employment attorney with the San Diego-based law firm of Pettit Kohn Ingrassia Lutz & Dolin.  Ryan focuses his practice on providing legal counseling to employers in the hospitality industry and recently presented at the San Diego Hospitality Forum, hosted by Flores, to share his considerable experience and suggest ways that your hospitality business can ensure legal compliance. Here we share a quick snapshot of the subjects he covered as well as a link to his presentation.
Over the past several years, the California hospitality industry has become a target for opportunistic litigants seeking to exploit pro-employee legislation by filing lawsuits against employers. Regrettably, engaging in protracted litigation is almost always cost prohibitive, so companies are often forced to make decisions based on finances rather than legalities. Typically, they opt to settle claims in an effort to avoid accruing additional expense.

Protect Your California Hospitality Business From Wage and Hour Lawsuits
It may be difficult (if not impossible) to avoid litigation completely, but it is wise for employers in the hospitality industry to be as proactive as possible in maintaining legal compliance. With that goal in mind, prudent employers take the opportunity to proactively examine policies and practices in an effort to minimize the likelihood of being targeted by opportunistic litigants.  In particular, employers in the hospitality industry should consider making a thorough examination of policies that relate to overtime exemption, independent contractor classification, and the provision of meal and rest periods, as recent years have seen a particular focus on these particular areas as the basis of litigation.
Companies are often quick to assume that employees, particularly those working in "management-level" positions, are automatically exempt from overtime requirements.  Contrary to a common misconception, however, an employee's title has no bearing on his/her exemption status. In reality, California employment law establishes a significantly higher bar, requiring (among other factors) that exempt employees spend the majority of their time performing exempt-level tasks.  In practical terms, this means that a general manager that still spends the majority of his/her time waiting tables cannot legally be classified as an exempt employee. Employers should therefore take this opportunity to evaluate the tasks performed by "exempt" employees and, where necessary, strongly consider re-classifying those employees to non-exempt status when appropriate legal requirements for exemption are not met.
Similar issues arise with independent contractor classification.  While employers are often happy to refer to (and compensate) individuals as independent contractors, they often do so without an understanding of the onerous legal requirements applicable to independent contractor classification .  According to the California Supreme Court's recent ruling in Dynamex v. Superior Court, an individual may only be classified as an independent contractor if he/she: 1) is free from control/direction of the employer; 2) performs work outside the employer's usual course of business; and 3) engages in an independently established trade, occupation, or business.  Applying this standard to a practice common in the hospitality industry, employers that hire temporary wait staff as "independent contractors" are running afoul of the new interpretation of the law, as those individuals are being retained to perform work within the employer's normal course of business under the control of the employer.  Employers are therefore well served to re-evaluate the services provided by any individuals currently classified as independent contractors and, in almost all instances, re-classify those individuals as employees.
Meal and rest breaks present an even more complicating issue, particularly in the hospitality industry.  As California law only requires that employers make breaks available to employees, there is no requirement that employers mandate that breaks be taken.  Employers therefore often leave the decision to their employees as to whether breaks will be taken, and most are not. Unfortunately, opportunistic litigants take this as an opportunity, after the fact, to argue that breaks were not "made available" in the manner required by law.  Employers are then forced to argue, without tangible proof, that breaks were made available in the manner required. While guaranteeing freedom from litigation is impossible, forward thinking employers face this legal conundrum by proactively developing break policies and practices tailored specifically to their own workforce that seek to maximize documentation and communication of policies while also affording employees the flexibility to which they are legally entitled.  By doing so, they are able to minimize risk while simultaneously maintaining employee satisfaction.
How to enact and implement policies aimed at maintaining legal compliance in your hospitality business, taken from Ryan's presentation to the San Diego Hospitality Forum.
Need Advice About a Hospitality Law?
If you have any questions about how these (or other) legal obligations apply to your own company, feel free to contact Ryan Nell at (858) 755-8500 or email rnell@pettitkohn.com