October 26, 2021
Posted by:

REBL

Category:

Accounting, Business Strategy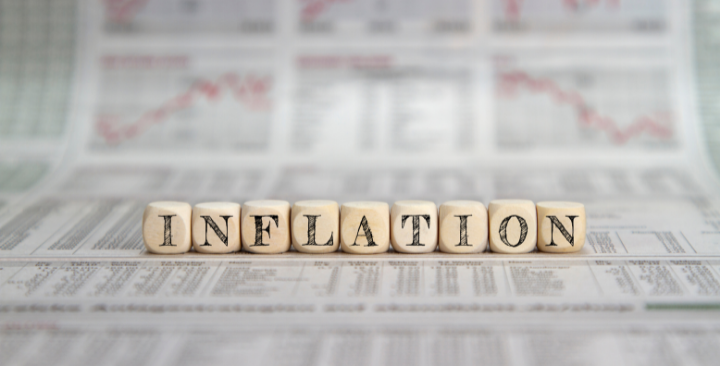 Grocers and suppliers are facing unprecedented inflation. In fact some experts are arguing the US economy is in a state of hyperinflation. The federal government reported in August that the Consumer Price Index increased .5% in July on a seasonally adjusted basis after rising .9% in June. Over the last 12 months, the index increased 5.4% before seasonal adjustment.
The food index increased .7% in July as five of the major grocery store food group indexes rose, and the food away from home index increased 0.8%. The food at home index increased 2.6% over the past 12 months. The energy index rose 1.6% in July, as the gasoline index increased 2.4% and other energy component indexes also rose. The index for food away from home rose 4.6% over the last year.  The index for limited-service meals rose 6.6% over the last 12 months, and the index for full-service meals rose 4.3%. Both 12-month increases were the largest in the history of the respective series, which were first published in 1998. 
According to the Bureau of Labor Statistics, the index for meats, poultry, fish and eggs continued to increase in July. This index rose 1.5% in July; this was its seventh monthly increase in a row and followed a 2.5% increase in June. The index for cereals and bakery products, which declined in June, rose 1.2% in July, its largest one-month increase since April 2020. 
The index for other food at home rose 0.8% in July, also the largest monthly increase since April 2020. The index for nonalcoholic beverages rose 0.7% in July, and the index for dairy and related products advanced 0.6%.
The index for fruits and vegetables was the only major grocery store food group index to fall in July, declining 0.9% after rising 0.7% in June. The index for fresh fruits fell 1.8% over the month.
The data is pretty clear that inflation and cost increases are here and most likely here for a long while. What does this all mean to business owners? Essentially decisions need to be made quickly and with insight because with all these increases businesses are having a hard time raising prices fast enough to keep up with changing costs. 
3 Ways FLORES Helps Clients Mitigate Increasing Costs
#1 – Providing our clients comparative analytics across their vendors, so they can see cost differences and make better buying decisions.
#2 – Providing real-time online access to their accounting data that gives them instant access to timely business information to make decisions quickly. 
#3 – Providing Consulting Solutions that help them strategize and plan for the rising costs to make sure they can maintain their margins and services. This is by far the most important strategy for any business. You need to act quickly and develop a business plan that will ensure your company still retains a bottom line sustainable to ride this economic change.
If you are a grocery store, retailer or restaurant and you need help with managing all these changing inflation rates, call us at FLORES. We'd be happy to help you make the most informed business decisions.
Contact us at 619-588-2411