Handling Employee Issues After a Devastating Event
August 21, 2018
Posted by:

flores

Category:

flores blog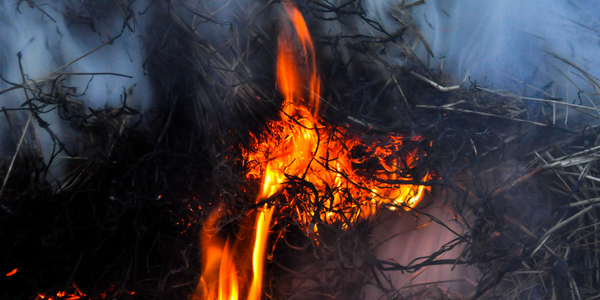 Handling employee issues after a devastating event, such as a natural disaster, will once again be an issue for employers this year in California as wildfires have again caused loss of life and destroyed many homes and communities. Once an immediate crisis has passed, people are left with the task of trying to rebuild, while juggling home and work responsibilities. How should an employer handle employee workplace issues, such as time off and requests for leaves of absence, in a way that supports their workers and allows them to run their business efficiently?
Various Leaves of Absence Requests
If you have 50 or more employees:
Eligible employees may elect to take leave under the California Family Rights Act (CFRA) for a serious health condition caused by a disaster.

Employees affected by a natural disaster who must care for a child, spouse, or parent with a serious health condition may also be entitled to leave.
If you have fewer than 50 employees
Since many employers offer personal leaves of absence to their employees, this would be a good time to review your policies and ensure they are adaptable to the needs of your employees and your business.
Another option for a leave for employers with five or more employees falls under California's Fair Employment and Housing Act (FEHA). An employee who is physically or emotionally injured, as the result of a disaster, may be entitled to leave as a reasonable accommodation, so long as it would not place undue hardship on the operation of the employer's business.
How to Pay Employees
Paying Non-Exempt Employees
Employers are only required to pay non-exempt (hourly) employees for hours actually worked. In other words, businesses are not required to pay non-exempt employees if they are not working, including times when the employer closes its doors or reduces hours of operation, whether or not forced to do so by inclement weather or emergencies.
Reporting Time Pay
However, in California "reporting time pay" is required to be paid to employees who show up for work and are turned away at the door or dismissed before the end of their scheduled shifts, by the employer.

Reporting time pay requires the employer to pay the employee one half of their scheduled shift, no more than four hours, no fewer than two hours.

Even if your business is not open due to weather, flooding, or any other natural disaster you are always free to pay employees for that time, and may also permit them to use their paid sick leave time or vacation time.
 Pay for Exempt (Salaried) Employees
Exempt employees under the FLSA must be paid on a "salary basis" and earn a full day's pay when they work any part of the day.

This means that if a business is closed because of weather or other natural disasters and an exempt employee is ready, willing, and able to work, he/she must be paid for that day.

If an exempt employee does not work for an entire workweek (for personal reasons or because the business is closed), the exempt employee need not be paid for that time.

If the business is open and an exempt employee elects to stay home to make repairs or handle pe

rsonal

business, an employer may "dock" their salary in full day increments.
Unusual Remote Work
Often severe weather, road closures or other delays can result in an employee being stranded on the road or at home.
Remember, any employee who performs work for the business, such as taking phone calls or answering e-mails, must be compensated for that time even if done away from the office.
Practical Ways to Help Employees Get Back on Track
Continue to process payroll in a timely manner

Allow affected employees to work from home if possible. Clearly communicate to all employees exactly who is and is not permitted to work from home, whether overtime is permitted, and how to record time worked outside of the company's premises

Contact your benefits provider and/or Employee Assistance Program to determine what other resources are available to your employees.
Source: California Employers Association
 For further information regarding this topic, feel free to contact the Human Resources Department at 619-588-2411.