March 24, 2022
Posted by:

REBL

Category:

Company Culture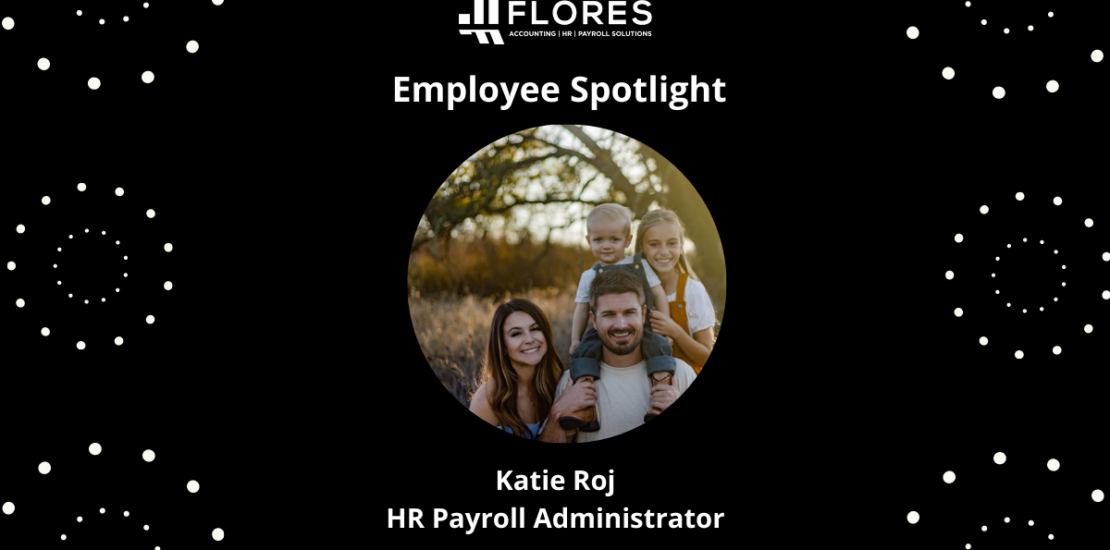 Katie grew up in Lakeside, CA. Katie attended and graduated from West Hills High School in Santee (Go Wolfpack!).
Before FLORES, Katie grew up working for motorcycle shops/dealerships as a cashier and then was propositioned (from a customer) to go work for the Women's Tennis Association doing most of their bookkeeping and compliance work. After traveling 3 months at a time and visiting different states away from home she decided to go back to the dealership and then found a FLORES opportunity. She states "FLORES  has honestly been the best job I have ever had :)". Katie's official title at FLORES is HRPA, Human Resources Payroll Administrator. Working at FLORES has allowed Katie to work from home since having her son almost 2 years ago. She also loves how family oriented the company is.
Katie's life is currently very busy and always on the go. Their almost 2 year old adorable toddler LOVES to ride bikes, scooters (he's a pro) and go to the BMX track. Her stepdaughter is a young cheerleader, as well as a softball player. Safe to say weeknights and weekends revolve around their children. Even though Katie's lifestyle right now is go, go, go they make sure every Sunday night they attend family dinner with grandparents, uncles, aunts and cousins (FUN!) BMX track nights and beach days! She's definitely looking forward to several family events and vacations coming up soon this year.
Katie feels accomplished when everyone around her is happy & healthy. Her future goals is to have more babies (as she laughs).
Favorite Quote/Poem: 
"What's meant to be will always find a way" . Katie likes to use this quote as a reminder that not everything goes as planned and in the end it will find it's way.