May 18, 2021
Posted by:

FLORES

Category:

Accounting, Business Strategy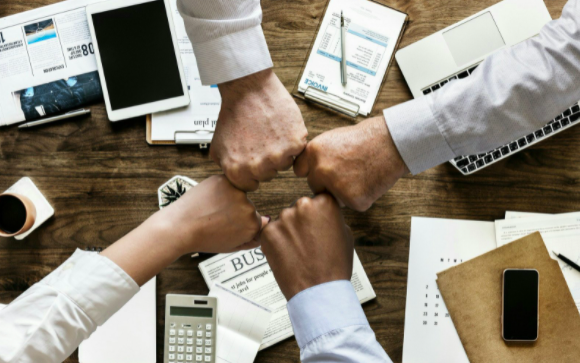 The 5 C's of Accountability
One of the biggest challenges of operating a business is collaborating with your team to ensure that everyone is aligned and on the same page. This requires accountability—but what exactly does accountability mean? 
As defined by Webster's Dictionary, accountability is "the quality or state of being accountable and obligation or willingness to accept responsibility for one's actions." Accountability doesn't mean punishment—rather, it means a willingness to accept responsibility for our own actions.
When we collaborate as a team, we can work together to achieve greater accountability among one another. To help with this process, you might keep in mind "the five C's of accountability." These five key factors help us get to where we want to be, and largely come back to coaching and communication tactics with your team.
What are the 5 C's?
Common Purpose

—

Your team must be aligned on your vision and your goals to have a common purpose.

Clear Expectations

— What does success look like? This must be clearly defined so that the team understands from the outset what expectations are placed on them, both individually and collectively.

Communication and Alignment

— How will your team set this program up for success? What tactics does your team need to implement?

Coaching and Collaboration

— Life is full of surprises, and sometimes, you might have to adjust your plan. How will your team make those adjustments, and how will you pivot as needed to retain accountability?

Consequences — Both positive and negative consequences must be held. All teams must be able to learn, act, and accept responsibility for their actions.
Accountability is a crucial factor of a successful team working together to achieve success. If you need help aligning your team or your operational needs, please give FLORES a call today at (619) 588-2411. We are happy to sit down with you and advise you on some business strategies, and we look forward to helping your business thrive.