Employee Spotlight: Wes Rhoten
August 28, 2019
Posted by:

flores

Category:

flores blog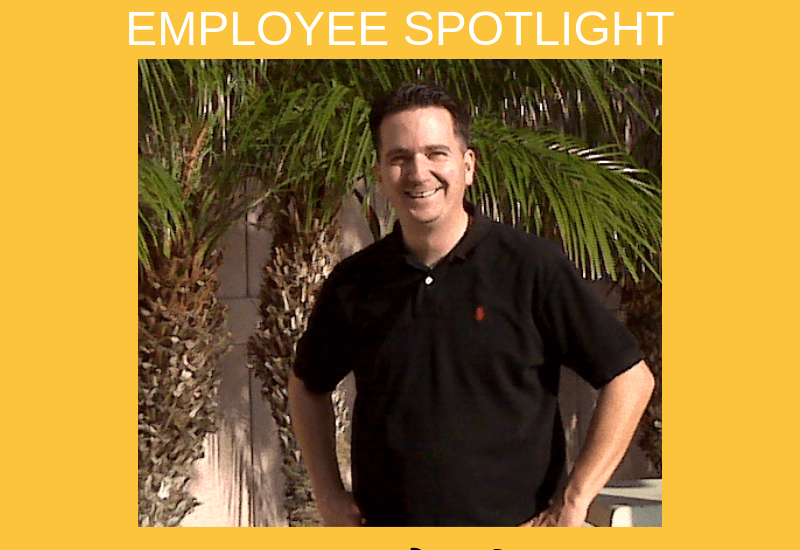 Meet Wes Rhoten
Wes Rhoten grew up surrounded by cows, horses, and goats in rural Washington. His childhood home sat on five acres of land dotted with apple and cherry trees, and filled with gardens of corn, carrots and tomatoes. During the summers, Wes and his siblings would work picking strawberries in the Puyallup Valley farms. 
After graduating from Brigham Young University with a degree in economics, Wes began a career in retail management with Kmart. He held positions as a Store Manager and District Manager for 25 years, before making a midlife career change. He left the retail world and decided to move forward in a new direction. Wes enrolled himself in small business accounting classes. While incorporating his economics degree, he worked his first accounts receivable job at the San Diego Paper Box Company.
It was during this time that Wes interviewed with Flores. Wes recalls being in the conference room with Michelle and Sarina. "I will never forget how impressed I was with how they carried themselves, and their sincerity when speaking about the professionalism and family-friendly atmosphere at Flores. I remember their words were evident and validated in what I saw amongst the team-members at work that day, and with the general spirit and energy of the office."
At Flores, Wes's skills in retail helped shape him as a bookkeeper. His retail background provided deep insight into understanding the nature of a client's business. The Flores team has always being supportive and friendly in helping him learn, and find solutions. Wes shares, "I felt a tremendous sense of accomplishment when I was awarded Flores All Star of the Month in July 2018—I felt it validated the mid life career change that I made. It was very humbling, frankly."
Wes now works with the Bank Reconciliation team. Being apart of the Bank Reconciliation team allowed Wes to move his family back to the Puyallup Valley in Washington, to care for his mother – a Koren War veteran who is dealing with the onset of dementia – while still working for Flores. "We are so thankful!" Wes comments. 
Wes met his wife, Maria, in Tijuana, Mexico, where they were married and lived together for 10 years. They have three children Ronaldo, Tania and Leah.
For their family, nothing beats Friday Night Lights – going to the high school football game on a Friday night. Wes was recently certified as a high school football referee in the WFOA! ((Washington Football Officials Association).
"Improvise, Adapt, Overcome;" is Wes's favorite quote from the movie, Heartbreak Ridge, by Clint Eastwood.
Today, Wes's goal is to further grow his accounting skills. Wes shares, "Flores already provides me with every opportunity to go beyond. Combining this idea with the profound understanding that Flores supports our family as we care for my Mother, truly makes our relationship with Flores very, very special. We are humbled, and very, very thankful."
Interested parties, please send resumes to jessica@floresfinancial.comFlores is Hiring!