Employee Spotlight: Meet Nicole Ryan
November 27, 2018
Posted by:

flores

Category:

flores blog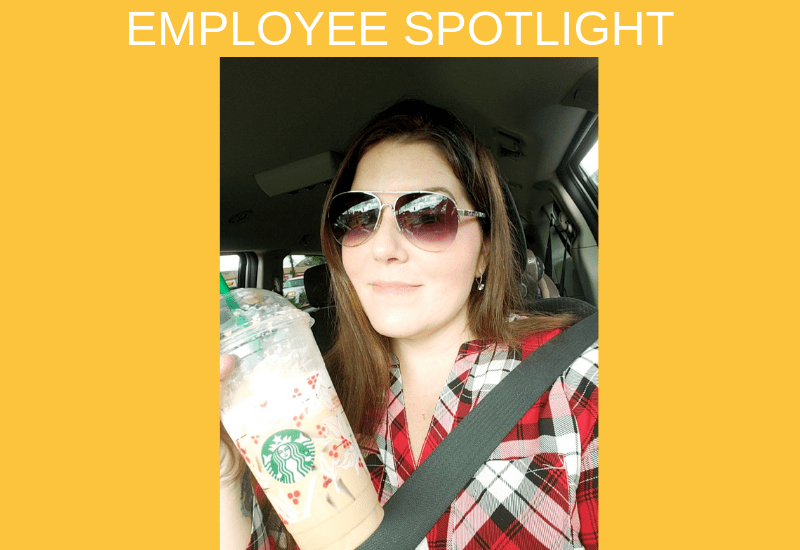 Employee Spotlight: Meet Nicole Ryan, Accounting Associate
Flores is proud to highlight Nicole Ryan in our first-ever Employee Spotlight. Each month we will feature an employee and dive into their responsibilities, background and connection to Flores. This month's Employee Spotlight, Nicole Ryan, shares her previous experience as a trained 911 dispatcher, her favorite aspects of being apart of the team, and her busy life outside of work.
Nicole was born in New Jersey and grew up in Florida where she had an eventful adolescence. She was diverse in her endeavors, filling her high school days with various musician groups, NJROTC (Navy Junior Reserves Officer Training Corps), and performing in her school's winter guard flag dance team. Her high school career included participating in the marching band, which took her to Europe, and being on the exhibition drill team in NJROTC.
Nicole learned to play multiple instruments at a young age including the clarinet, alto-clarinet and various percussion instruments. She was a 3x varsity letterer and graduated with a 4.0 GPA . She was invited to travel to London, Paris, Austria, Switzerland and Italy as one of three of her school's music ambassadors.
After high school, Nicole went through intensive training to become a 911 dispatcher for the Desoto County Sheriff Department in Florida. She served the community in this role for three years, before moving to California for another seven at the La Mesa Sheriff's Department. She also served as a communications officer, aided in Child Protective Services, helped female prisoners and hostage negotiations. Nicole has made remarkable impacts on countless lives. Her bravery and determination to help as many people as she can has proved worthwhile.
In her own words, Nicole sums up her time in this role in one sentence: "I've seen great and horrible things." Nicole states her best qualities come out under pressure. Nicole's ability to hold rock steady and perform under intense stress is one of her best traits. She says during these high-stress situations people needed help and it was her sole responsibility to be a pillar of strength for them. It is from these experiences she uncovered the purpose of her life.
Nicole states, "So many people are looking for their purpose, trying to find their reason. For myself, I believe my purpose is to help others get to where they need to be. Having children has furthered my life purpose. The actions I take now will create a lasting wave of difference."
Nicole went back to school and obtained her two-year medical degree. After taking time off for the birth of her second child, she became a bookkeeper at Flores. Now as an accounting associate, she greatly enjoys working at Flores, praising it for being an amazing place to work. Nicole describes the company as having a 'family-oriented' feel that permeates the business itself. She speaks on the care of the team management stating, "They truly take the time to know their employees!"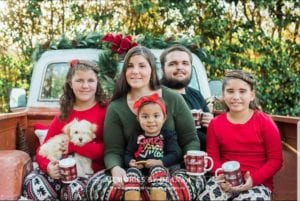 Outside of work, Nicole spends her time crafting DIY projects and checking out fun activities in San Diego with her children. Her three-year-old daughter is spunky and sassy, always keeping Nicole on her toes! Her 12 and 8-year-old daughters are in Girl Scouts and together they volunteer and make arts and crafts. Her son, Nathan, is 20 years old and attends a private college where he's currently designing web pages and data systems. Nathan is a big video game advocate who's applying his intelligence for a good cause – at only 20, he's an affiliate and representative of Twitch, a live stream gaming community. Nicole's son Nathan also showcases products and live streams games as a means of raising money for various charities. Those closest to his heart include a charity that develops customized gaming controllers for kids with disabilities and another for children who have been bullied.
When asked what her favorite thing about Flores is, she mentioned the monthly team-building exercises, mixers and small group work. Nicole also enjoys the holiday parties, potlucks, and the encouragement to decorate your desk. Flores shows appreciation and offers growth in all aspects of their company. Nicole notes that regardless of all the awards they've won, they never fail to come back and thank their employees first and foremost, stating it wouldn't be possible without all of them.
We thank Nicole for being an inspiring employee.
Flores is Hiring!
Interested parties, please send resumes to jessica@floresfinancial.flywheelsites.com