Employee Spotlight: Julie Rice
May 28, 2019
Posted by:

flores

Category:

flores blog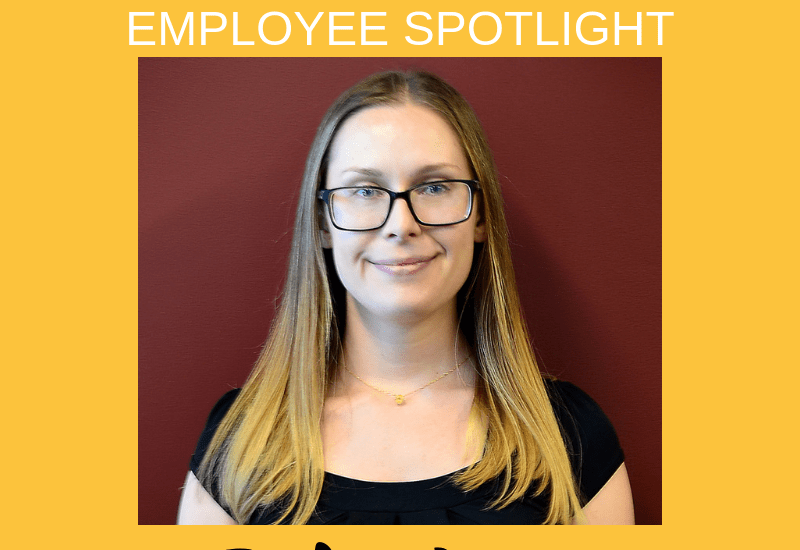 Meet Julie Rice
Julie is a senior reconciliation specialist at Flores. She is a California native, born in Orange County and grew up in San Diego. She recently moved to Hawaii where she currently resides. Julie's childhood was spent in the La Mesa and Mt. Helix areas swimming, climbing trees, and eating homegrown fruits and veggies from her family garden. Some of her most memorable experiences include camping and hiking the bottom of the Grand Canyon, completing the RnR Las Vegas Full Marathon, and training to play roller derby with the San Diego Derby Dolls.
Julie skipped the seventh grade, graduated high school at fifteen, and then at eighteen years old, from SDSU with a double major in Philosophy and Political Science. Her parents were mortgage and real estate brokers, and she questioned her college experience, "What do you do with these degrees – teach? Argue with people? I'm still working on figuring that out," she stated. With that in mind, Julie decided to follow in her parents' footsteps by obtaining her real estate license, also at eighteen years old. Julie then acquired her mortgage broker's license the next year. She's always been good with numbers. However, Julie quickly found out she didn't enjoy the sales aspect of working in the real estate industry. She then spent a few years as an inventory sales analyst in the jewelry industry. It was here Julie discovered her love for Excel – "Something I thought my eighth-grade algebra teacher was cuckoo for being so excited about," she stated. Julie then gained her accounting experience by working for a real estate agent who was also the CFO of a solar lead generation company, before moving to Flores.
When asked what her favorite aspect about Flores is, Julie stated: "My favorite part of working at Flores has always been a culture of learning. I never feel afraid to ask even the most basic questions, and I'm always happy to help others 'put the puzzle pieces together,' when I can. I also love, love, love the fact that I'm able to work 100% remotely. Having a good work/life balance is really important to me. I feel like even when I work hard eight hours a day, I still have energy to do all kinds of other activities in the afternoon/evening."
Two personal values Julie strongly believes in are living sustainably and self-care. Her and her friends often joke, (though it really isn't a joke) about someday "locking the gate." Meaning that in an ideal world, we would grow enough food, produce enough energy, collect water, and recycle or reuse waste, so that no one would have to leave their property unless they really wanted to. Julie stated, "We're all at different stages of achieving this goal, but definitely well on our way."
Along with sustainable living, Julie finds self-care to be something we should all focus on. Not just physically taking care of yourself, but mentally as well. Julie believes there should be much more life than the "daily grind." Everybody knows how to eat right and exercise, but self-care on a mental and spiritual level is just now breaking the surface. Julie states, "The dialogue about mental health has really just started to gain some momentum in popular culture. I think it's so important to recognize who and why you are and seek out those things that make you truly happy."
Julie spends most of her free time outdoors, in nature, hiking, or gathering supplies to do her yard work. She is currently transforming her one-acre property into a forest of tropical fruit, food trees, medicinal and edible plants, while also removing invasives, preserving and adding to the native species that were there when she moved in. When she's not working in her garden at home, she's typically doing the same thing in a different location.
Julie's good friend and mentor has a similar project on a larger scale. Julie stated, "We are using agroforestry/syntropic agriculture principles to reforest a 12+ acre parcel of land previously used for sugar, then potato farming. Basically, the goal is to create a forest system that mimics natural ecosystems and doesn't require any inputs (i.e.: fertilizer), besides pruning/mowing/mulching what's already there. I'm learning and applying new things every day, and absolutely loving it!" Julie also makes time to volunteer with the local animal rescues at spay/neuter events, when she can.
Her life motto? Be true to yourself, and spay and neuter your pets, folks.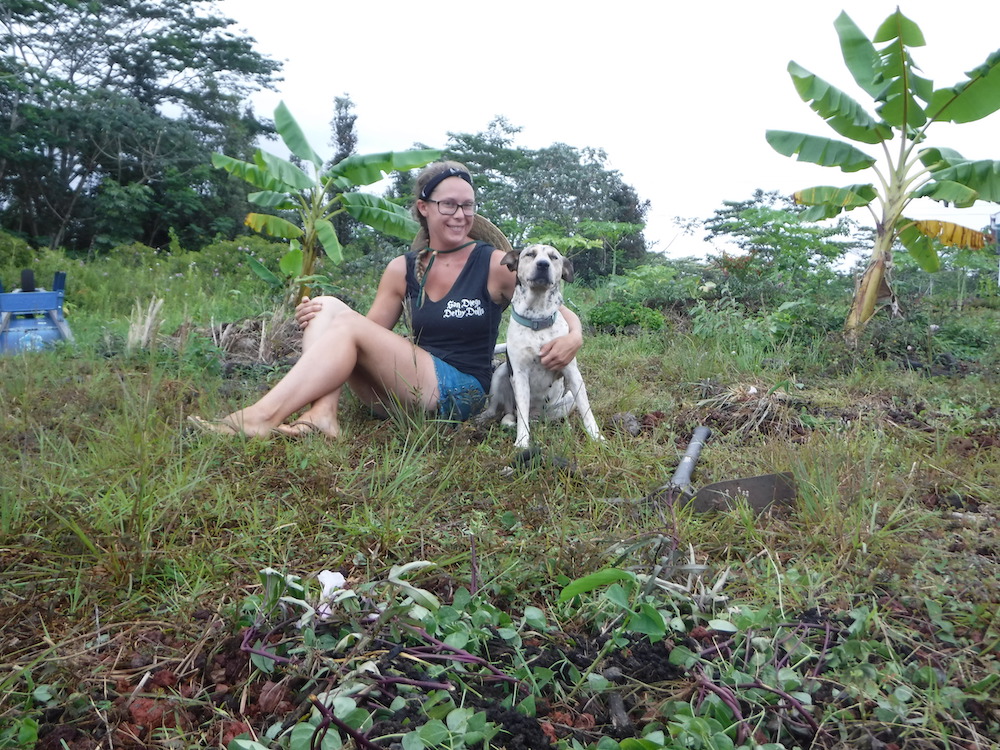 Flores is Hiring!
Interested parties, please send resumes to jessica@floresfinancial.com