September 11, 2023
Posted by:

FLORES

Category:

Company Culture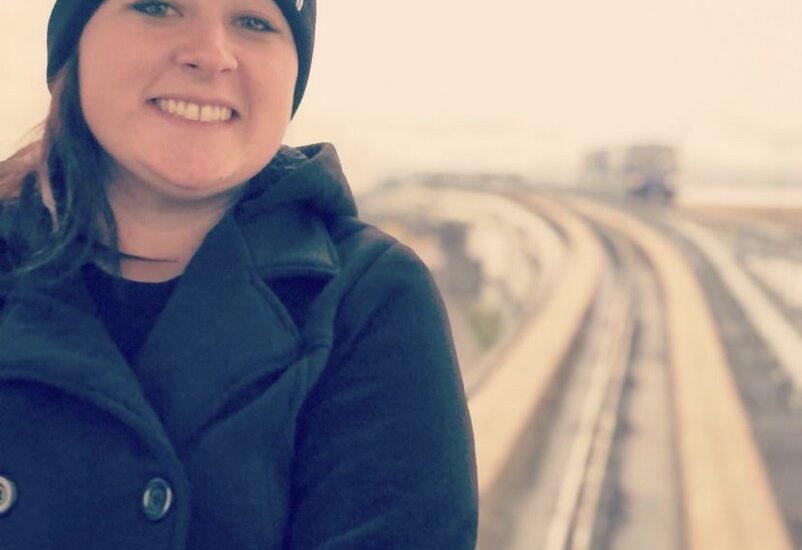 Amanda Royer, Human Resources Payroll Associate II
Amanda was born in Dana Point but moved to Santee when she was 4 years old, so Santee has always been home to her. She attended Santana High School and then Grossmont College where she obtained an Associate Degree in Social and Behavioral Science. While attending Grossmont, she consecutively worked two jobs and was on the Color Guard team at SDSU.
Since the pandemic, Amanda has really gotten into teaching herself how to cook. She likes to research different recipes/procedures on YouTube or Pinterest and put her own twist on it. She loves to travel when she can. Her favorite place to visit is Las Vegas, as she enjoys the food, the big city, and the bright lights. When she travels locally, she enjoys finding new restaurants in Downtown San Diego. Amanda goes to Karaoke at least once a week- it helps her let loose and feel free, while spending time with friends and family. She spends a lot of time with her family since they live close by in Santee. Fun Fact about Amanda: she has been attending San Diego Comic Con every year since 2009 and looks forward to it every year.
Amanda has worked in the food service industry since she was 15 years old, at Golden Spoon Frozen Yogurt and Olive Garden. While still working at OG in 2015, she was hired as a Payroll Technician/CSA for a Home Health Agency and learned payroll processing and medical file organization skills. After the HHA, she worked in the Payroll Department as a Project Assistant at the San Diego Community College District. Her part-time contract with the SDCCD expired in January 2020, but she knew she wanted to stay in the Payroll industry.
When Amanda found out about FLORES, it sounded too good to be true, mixing her two job experiences of Food Service and HR/Payroll together with an office located in Santee. She was immediately impressed with the family-oriented atmosphere and the professionalism at FLORES, and knew she wanted to work here long term. She started at FLORES as an HRPA in February of 2020, and was promoted to an HRPA II in May of 2023. She is passionate about helping others and learning new skills and testing her abilities. A huge plus side about this job for her is finding out about local restaurants and paying them a visit on her time off! Amanda feels accomplished when she goes above and beyond for others, both at work and in her home life, and can provide her clients with a job well done.
"All we have to decide is what to do with the time that is given us" – J.R.R Tolkien, Gandalf, Lord of the Rings