June 29, 2023
Posted by:

FLORES

Category:

Company Culture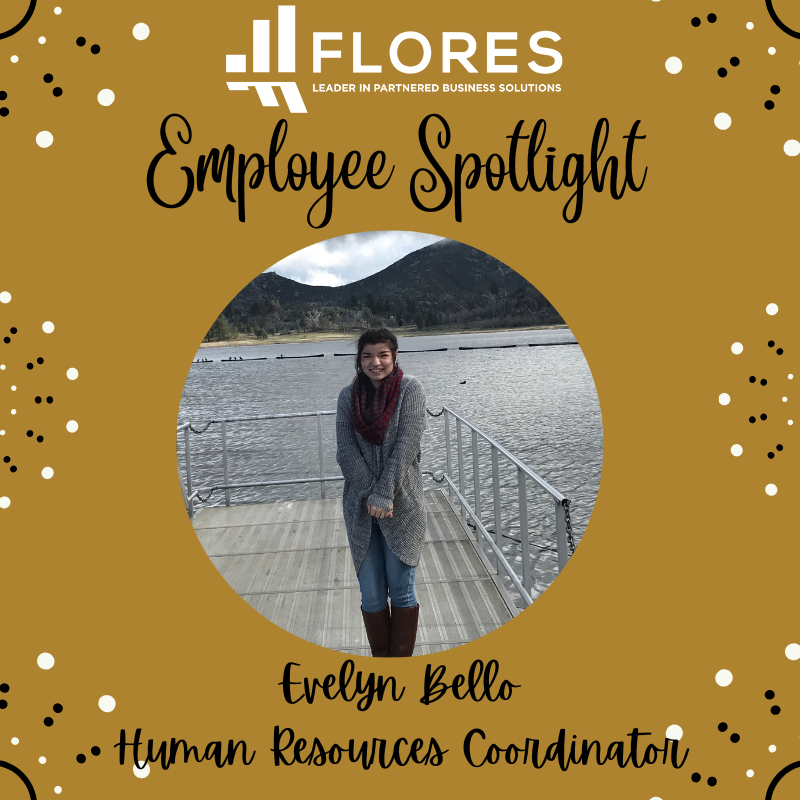 Evelyn was born in San Diego, but her family decided to move back to Mexico (Tecate) when she was born, so her first memory of home is Tecate, Baja CA. Her parents wanted a better future for their children, so they decided to come back to San Diego when Evy was around 6 years old, and it has been her home ever since. She went to school in Jamul and graduated from Steele Canyon High School in 2016. Her dream was to graduate and move to Colorado to go to University but due to health issues she stayed in San Diego where she attended Grossmont College.
Evy loves being at home with her dog. She has had him for almost 3 years now and she loves spoiling him. He is reactive and not friendly (his name is Tyson for a reason). Evy spends a lot of time training him and trying to get him more comfortable around other dogs and people, so going on long walks and hikes are their favorite thing to do together.
Originally, Evy applied for the Office Assistant position at FLORES, but Niki recommended she go for HR Clerk instead. She didn't really know much about HR, but her mom worked in HR when she was in her 20's so Evy was excited to follow in her footsteps. She was very nervous but quickly realized that she had a great support team here and she felt welcome right away. She loves working at a company where her managers and coworkers genuinely care for and want to see her grow and succeed in both her work and personal life. Thanks to the support Evy received, she was able to move up to HR Coordinator and she hopes to keep learning and growing within FLORES.
Evy's future goals are to get certified in HR, and she's currently looking to start online classes offered by SHRM this year. She'd also love to move to a different state. She has always wanted to move from CA since she was 18 and is hoping to accomplish that dream by next year.
"Happiness can be found even in the darkest of times, when one only remembers to turn on the light." – Albus Dumbledore. This quote always stuck with Evy because it reminds her that even when life gets rough as long as you have positive outlook you can get through anything.