May 31, 2023
Posted by:

FLORES

Category:

Company Culture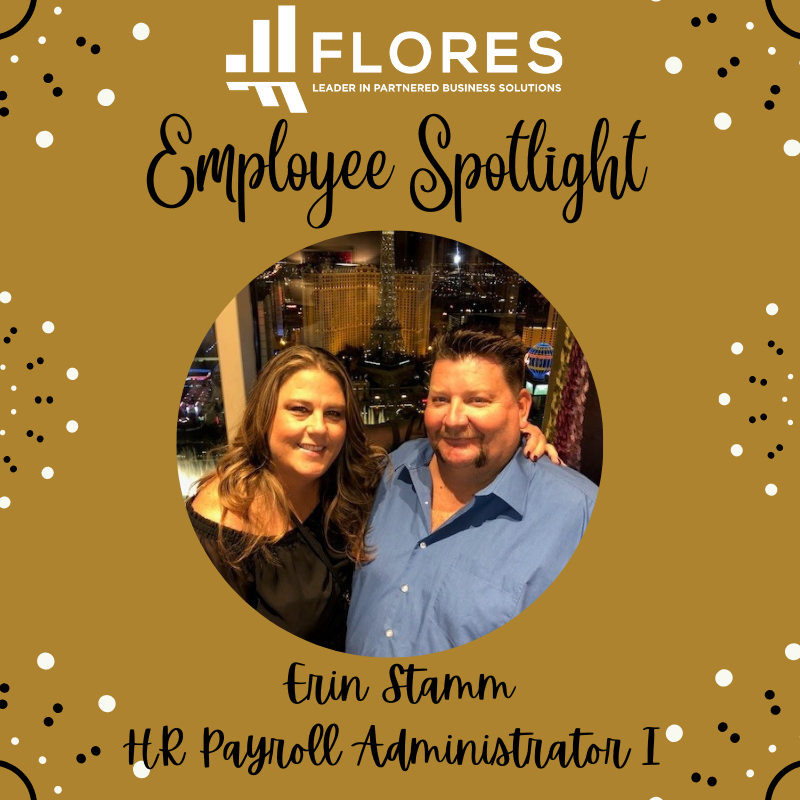 Erin was born in Orange, CA and shortly after that her parents moved the family to Florida where her dad's parents lived. They came back to California when she was about to start kindergarten, settled in Santee and have been here ever since! Erin graduated from Santana High School, and then went to Grossmont College where she studied General Education.
Erin feels blessed to have an awesome husband, 5 amazing children, a grandson, a grandson on the way, and a granddog and she loves spending time with all of them! In her free time, she likes to craft and do projects around the house, well.. more like help her husband with the projects. She enjoys going camping and going to the river and desert. Erin's son plays baseball year-round so if he is playing, that's where you will find her.
Erin began her working career at Chuck E Cheese when she was 15. Then, when she became an adult she started in the mortgage industry and had a pretty good run. After having her last baby she started working at a dental office as an assistant then office manager, which lead to another job where she learned payroll and HR.
And that lead her to Flores Financial!
At Flores, Erin is an HR Payroll Administrator I. She was apprehensive at first being a new employee, but quickly learned that Flores was the perfect fit for her! Erin feels that family is very important to her, and loves how important it is to the Flores culture. She absolutely loves her job and ALL the people she works with! Erin believes it is a tremendous blessing to have joined a company with such great morals.
Erin lives her life by the quote, "Be who you are and say what you feel, because those who mind don't matter and those who matter don't mind."