October 31, 2022
Posted by:

FLORES

Category:

Company Culture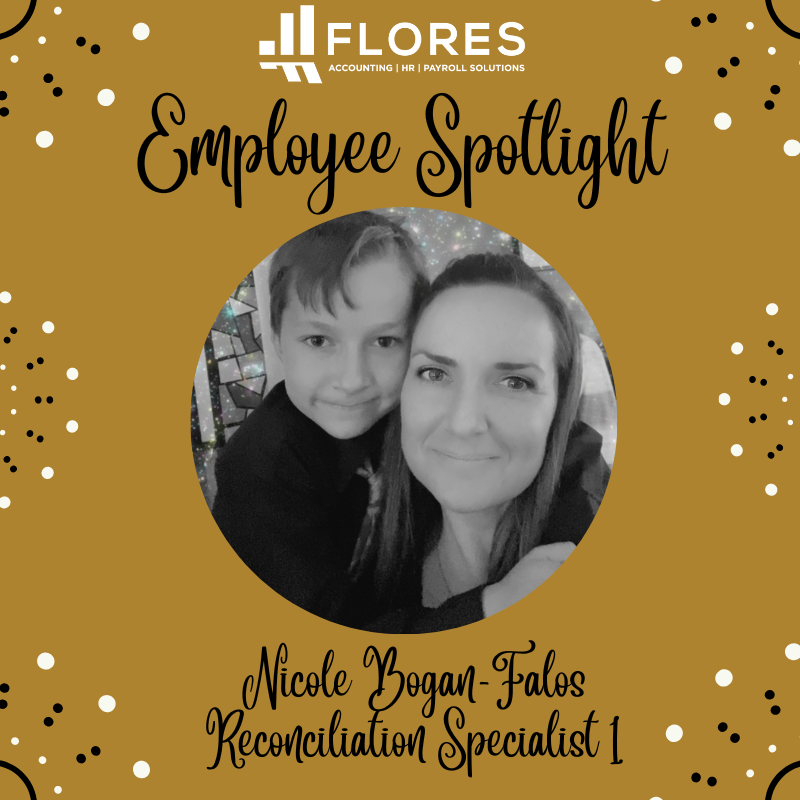 Nicole grew up in East County and graduated from El Capitan High School. She attended Mesa College and participated in the Sign Language Interpreting Program. She enjoys hiking, gardening, baking and anything out in nature. Hanging out with my husband and children is mostly how Nicole spends her free time. Her family likes to go to the Zoo, beach, parks and do all of the fun things San Diego has to enjoy.
Nicole has known Greg since her mother worked with him at Cuyamaca Bank. After high school, she did a little side work for Lowell Bookkeeping and ended up working at Cohn Enterprises for a few years. She left Cohn and started bartending where she eventually met her husband. After she got married, Nicole came to FLORES and started in the Accounting Department. Eventually, she moved into the Reconciliation Department in 2013. She enjoys the flexibility FLORES has given her. Nicole became the first fully remote employee in 2011 when she had her eldest child. She really appreciates how FLORES made this possible for her to be able to care for her children and still work and be a part of the team. She is looking forward to learning some of the new technology we are now using and hopes to become skilled with the R365 software.
Now that her kids are a little older, she is hoping to get some more traveling done since she enjoys going to new places and finding new adventures.
A quote Nicole appreciates is – "Two things you are in total control of in your life are your attitude and your effort."
She feels that "This definitely helps when you run into frustrations at work or at home. You can have a good attitude despite the attitudes of others and not let what is going on with them get to you."