October 31, 2023
Posted by:

FLORES

Category:

Company Culture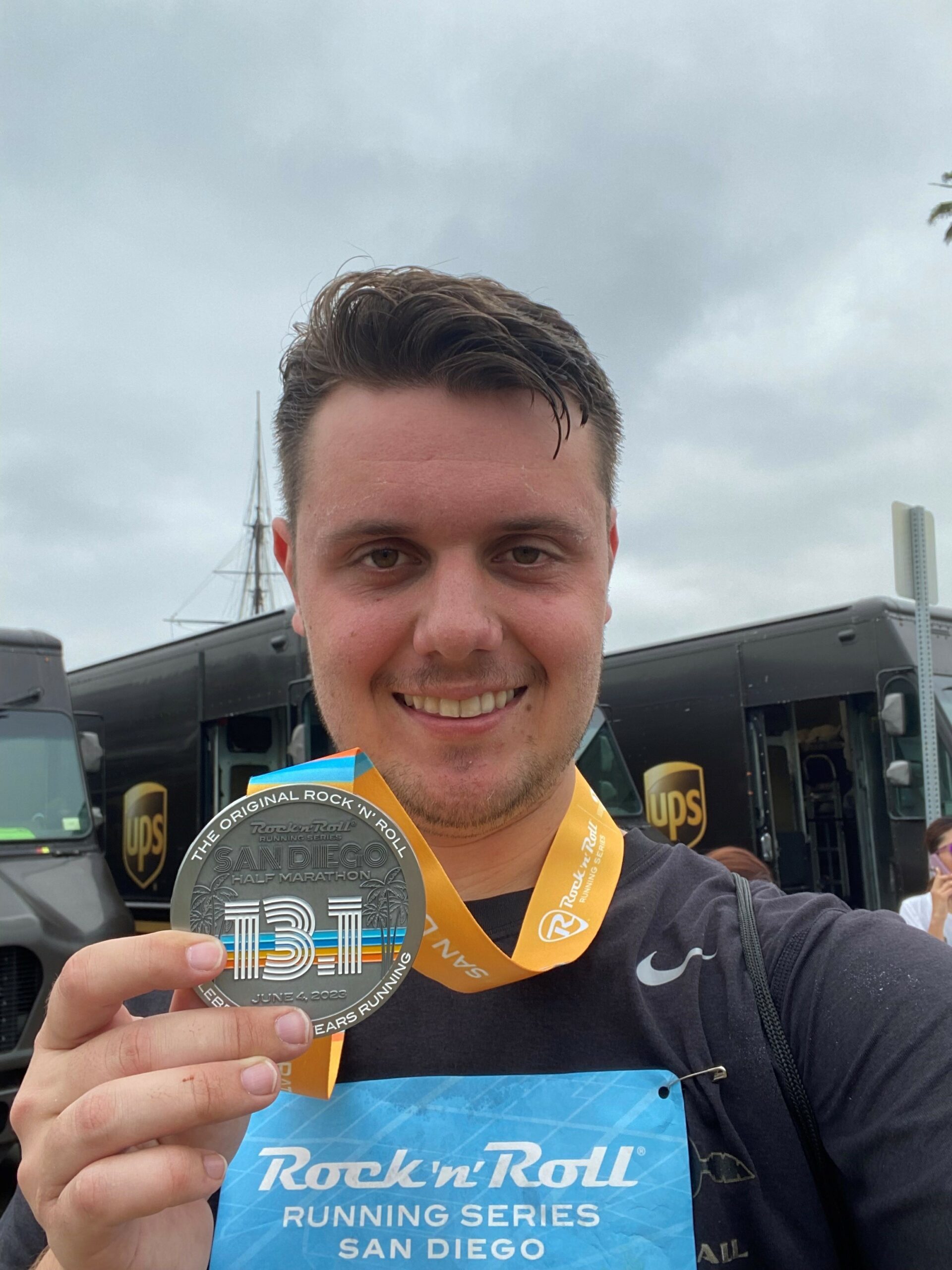 Jeffrey Brown, Accounting Associate I
Jeffrey grew up in San Diego, specifically in La Mesa with his mom, dad, brother, and sister. He lived in the same house his entire childhood and has always enjoyed living in San Diego. For college, he moved away and went to Liberty University in Virginia where he double majored in Accounting and Sport Management.
Working at Flores Financial is Jeffrey's first "career job", and he started right after graduating college in 2022. During the summer and winter breaks while in college, he worked at Hobby Lobby and Cold Stone Creamery  and really enjoyed those jobs. Here at FLORES, Jeffrey is an Accounting Associate I and works for our clients Consortium Holdings (CH) and Effort Collective. One of his favorite aspects of both clients is that their restaurants are very classy and upscale, but never pretentious or over-the-top. Especially with Consortium Holdings, all of the restaurants have a fun, social atmosphere where everyone is welcome. There's lots of room for talking and plenty of intentionality towards forming relationships between the servers, managers, and owners and their customers. That's been the goal since Arsalun created CH. Jeffrey feels accomplished each week: completing tasks, communicating with his clients, and solving any problems he can. He feels this job is such a blessing and has learned so much in the year and a half he's been here. He wants to thank management for hiring him and Chrysta for all of training she has given and patience she's had with him.
One of the most important things in Jeffrey's life is his faith in God. He has been a Christian since a very young age, so he loves going to church and hanging out with his church community. Besides that, he likes to play sports, (mainly soccer), volleyball, and ultimate frisbee and watch pretty much all sports on TV.
Jeffrey also likes to run a lot and completed his first half marathon this year. He hopes to do a full marathon in the future. Jeffrey's parents have always been the two most important people in his life, and he has always been very close with them. They set a great example and have helped shape him into the man he is today. In the future, he would like to get married, have kids, and eventually buy a house.
Something Jeffrey's Dad has always quoted to him comes from Philippians in the Bible. Philippians 4:8-9 says, "Finally, brothers and sisters, whatever is true, whatever is noble, whatever is right, whatever is pure, whatever is lovely, whatever is admirable—if anything is excellent or praiseworthy—think about such things. 9 Whatever you have learned or received or heard from me or seen in me—put it into practice. And the God of peace will be with you" These verses are a great reminder that while there's a lot of things that go wrong in life, there are also numerous blessings in it. Jeffrey believes that choosing to focus on the positive and uplifting things in life is much better.