June 7, 2021
Posted by:

REBL

Category:

Company Culture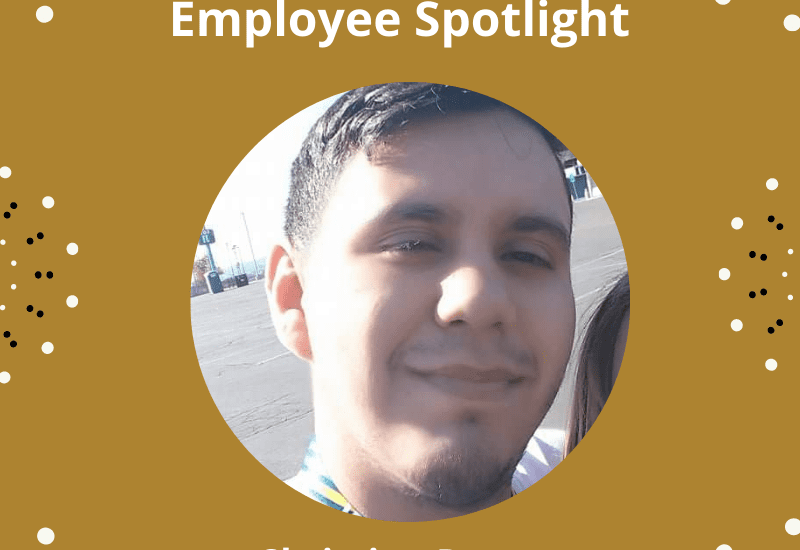 Christian Reyes, Manager in Training, grew up in the Linda Vista area of San Diego. He graduated from Kearny Digital Media & Design High school, and currently takes part-time classes at San Diego Community College. Christian plans to eventually transfer to a four-year institution to obtain a Bachelor's in Business Administration, specializing in Finance.
Christian was an Accounting Associate 2 before being promoted to Manager in Training. However, he has held a variety of jobs throughout his life. Not having a degree can be a bit challenging when entering the workforce, he says, so he has gained experience in various realms including logistics and retail. He attributes a stroke of luck to obtaining a position as Administrative Assistant for a realtor, which then helped him get his start here at FLORES. Once Christian got a taste for accounting, he knew it was what he wanted to pursue as a career.
Outside the office, Christian is an avid board gamer. When most people think of board games, he says, it might just be Monopoly that comes to mind—but in reality, there is an entire realm of diverse, advanced games that require strategy and critical thinking. Christian enjoys playing board games since he views it as an easy way to bring together new and old friends alike (in a non-pandemic world) to have a good time. For Christian, playing board games is accompanied by healthy competition, meaningful discussions about life, and delicious food to accompany.
This July, Christian will marry his fiancée of almost five years, Jaclyn Hanson. They plan to honeymoon together in Iceland. In their free time, they love to play board games, learn to dance, and go hiking. The couple also has a cat named Zazu, who Christian says is "just a joy to have."
Professionally, Christian greatly appreciates the work culture at FLORES. In particular, he notes that the managers and operations team have always helped him to feel empowered in pursuing his work goals, and he looks forward to this next chapter ahead.