May 18, 2021
Posted by:

REBL

Category:

Accounting, COVID-19 Q&A, Human Resources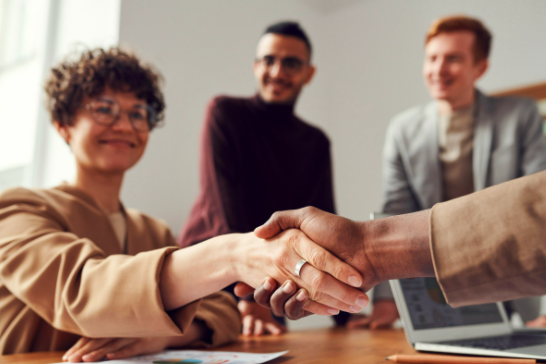 On April 16, 2021, California Governor Gavin Newsom signed Senate Bill 93 into law. This new statute requires that employers in certain industries make written job offers to employees whom they laid off due to COVID-19. SB 93 takes effect immediately, and expires on December 31, 2024.
Whom does this law apply to?
Hotels

with 50 or more guest rooms.

Private clubs

that operate "a building or complex of buildings containing at least 50 guest rooms" which they offer to members for overnight lodging.

Public or privately-owned

event centers

"of more than 50,000 square feet or 1,000 seats," used for "public performances, sporting events, business meetings, or similar events".

Airport hospitality operations

which provide services "in connection with the preparation of food or beverage[s] for aircraft crew or passengers at an airport," as well as businesses which offer "food and beverage[s], retail, or other consumer goods or services to the public at an airport."

Airport service providers

which provide services "directly related to the air transportation of persons, property, or mail."

Janitorial, building maintenance and security services

being provided to office, retail, and other commercial buildings.
Who is covered?
In order for SB 93 to provide protection, an employee must have:
Worked two hours or more per week for a covered employer.

Been employed by a covered employer for "6 months or more in the 12 months preceding January 1, 2020".

Been separated from active service due to a COVID-19 pandemic-related reason.
What are the employer's obligations?
The obligations employers have to cover laid-off employees are numerous and administratively-heavy. Here are just a few to keep in mind:
 

If a covered employer establishes a position, it

first must offer the position in writing to laid-off employees

within five business days of establishing the position.

The employer

must deliver the offer

"either by hand or to their last known physical address, and by email and text message," if the employer has that information.

If an employer "

declines to recall

a laid-off employee on the grounds of lack of qualifications," it must "provide the laid-off employee a

written notice within 30 days

."

The written notice must include a

list of all employees hired

for the position,

with their length of service

with the employer, and the employer's

explanation as to why the employer did not rehire the employee

.
In addition to these stipulations, employers must also maintain records for three years "measured from the date of the written notice regarding the layoff, for each laid-off employee," including specific information about the employee in question.
This law is complex, and this update provides only a brief overview of the major changes. If you want more information on how the FLORES team can help you, give us a call today at (619) 588-2411. We look forward to helping your business thrive!