February 1, 2023
Posted by:

FLORES

Categories:

Accounting, Business Strategy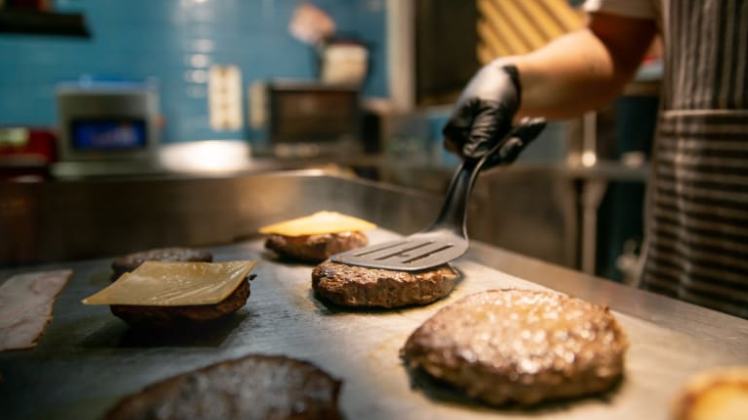 Court Freezes Fast Food Law
January 31, 2023
Editor's Note: On Jan. 24, California Secretary of State Shirley Weber certified that there were enough signatures to approve a referendum on this law. The referendum will be on voters' ballots on Nov. 5, 2024.
A Sacramento County Superior Court judge has temporarily blocked a new California law that would create a state-appointed council to negotiate pay and hours in the fast-food industry. AB 257, also called the FAST Recovery Act or the Fast Food Accountability and Standards Recovery Act, was signed into law by Gov. Gavin Newsom on Sept. 5, 2022, and was set to take effect Jan. 1.
The Dec. 30, 2022, court order stopped the law from being implemented until the court hears the case and decides whether to grant a preliminary injunction. A hearing is scheduled for Jan. 13. If the court decides that the law can move forward, AB 257 may take effect.
A coalition of restaurant and business groups is backing an effort to overturn the law through a referendum on the California ballot in November 2024. If the referendum qualifies for the ballot, it would block the FAST Recovery Act until voters weigh in. The deadline for election authorities to verify a sample of signatures is Jan. 25.
"Looking into my crystal ball, I believe there is a high chance that the referendum will qualify for and be on the 2024 ballot, thus pausing implementation of the law. This will be a heavily fought ballot initiative with labor on one side and business on the other," said Robert Rodriguez, an attorney with Ogletree Deakins in Sacramento. "Given the inflationary climate right now, California voters may be receptive to the argument that FAST Act will significantly increase the costs and prices."
SEIU California, a group of local unions, filed complaints with California Attorney General Rob Bonta and California Secretary of State Shirley Weber, alleging that signatures supporting the referendum were obtained fraudulently. The petition circulators misled voters to believe that the petition would raise the minimum wage for fast-food workers, the complaints alleged.
Opponents of the law, including the U.S. Chamber of Commerce, the National Restaurant Association and the International Franchise Association, argued that the law unfairly singled out the fast-food industry and would increase labor costs and thus drive up food prices.
"We think voters need to have a say when laws like the FAST Act would fracture the restaurant industry and harm the people who make restaurant businesses great," said Michelle Korsmo, president of the National Restaurant Association.
Legal Provisions
The law would apply to fast-food and fast-casual restaurants in California with more than 100 locations nationwide that share a common brand or are characterized by standardized options for decor, marketing, packaging products and services. Bakeries are not included.
The law would form a 10-member council to establish standards for safety and working conditions. The council could increase the state minimum wage up to $22 per hour in 2023 and by up to 3.5 percent annually after that. It also could set minimum standards for maximum hours worked, working conditions and workplace security. The council cannot mandate paid sick leave or paid vacation, and it cannot set regulations related to predictive scheduling.
The council's recommendations would be sent to the California Legislature and automatically become effective, unless lawmakers enact legislation preventing them from taking effect.
The council's members would include:
One representative from the state Department of Industrial Relations.
Two representatives of fast-food restaurant franchisors.
Two representatives of fast-food restaurant franchisees.
Two representatives of fast-food restaurant employees.
Two representatives of advocates for fast-food restaurant employees.
The law permits workers to sue companies for firing, discriminating or retaliating against them for exercising their rights established by the FAST Recovery Act.
Working Conditions
A 2022 study from the UCLA Labor Center found that fast-food workers in Los Angeles County faced disproportionately high rates of injury, workplace violence, harassment, retaliation and wage theft. Fifty-eight percent of fast-food workers reported health and safety hazards, such as insufficient staff to handle workloads, unsafe floors, broken equipment and pressure to work quickly. Forty-three percent had experienced workplace injury or illness, such as burns, cuts, strain from lifting or assault. Half of fast-food workers said they had experienced verbal abuse, while 13 percent had experienced sexual harassment in the workplace. Others said they had experienced threats (25 percent), racial slurs (24 percent), assaults (10 percent) and robberies (4 percent).
"The pandemic lifted up how essential this workforce is, and we need to address the deeper structural problems in the sector," said Saba Waheed, research director at the UCLA Labor Center.
Read full article here –https://www.shrm.org/resourcesandtools/legal-and-compliance/state-and-local-updates/pages/california-fast-food-law-paused.aspx
If you have any questions or need help to ensure you comply with all of your state's employment regulations and laws, give FLORES a call. We'd be happy to assist you in any way we can.
Contact us at 619-588-2411