Crystal OrtegaAccount Manager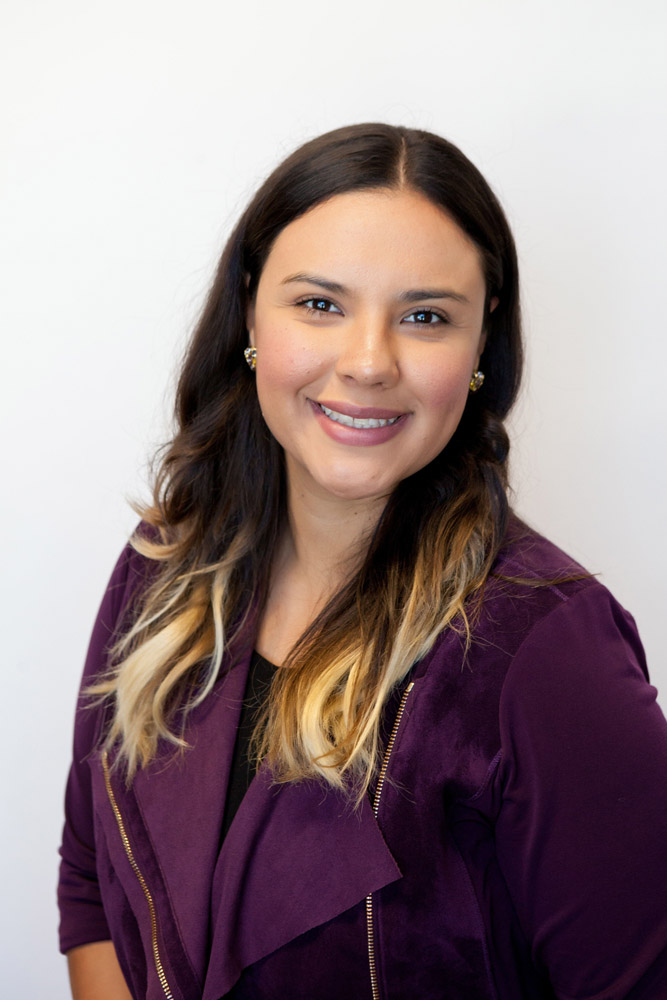 Crystal joined the Flores team in 2015 after she graduated from SDSU with a degree in accounting. Having worked as management in the restaurant industry for 6 years prior to Flores she brought with her a strong understanding of the business. Crystal is also a Bilingual member of our management team helping with some of our Spanish speaking clients and staff. Crystal currently works with single locations, restaurant chains and franchises.
How can we help your business?
Contact Flores Financial to see how we can help with your accounting, payroll, or HR needs!
Subscribe to Our Newsletter
A key benefit of Flores Insights powered by Plate IQ is that once recipes have been entered it's just a matter of updating changes or adding new recipes. The ability to have up to the minute costing on any recipe is a game changer. We're able to adjust pricing or remove an expensive item in an instant. At the end of the month, you can see the product cost over budget when before your management team would have struggled to explain why. Flores Insights Invoices has become a valuable tool in our restaurant group. We believe this program can help any restaurant or bar, large or small, be financially successful and understand more clearly where money is being spent so you can adjust menu pricing accordingly and quickly." Jason McLeod, Chef/Partner of CH-Projects
Jason McLeod
Chef & Partner, CH-Projects
You've got to love our devoted bookkeeper. She simply will not allow our vendors to make errors in their favor. Linda and Sarina are top notch in HR. They win countless unemployment claims, stay on top of our employee files and write-ups, and keep our stores compliant. They offer sharp advice and are always there in a crisis situation. Lastly, Greg operates his business with the utmost integrity, vast experience, innovation, and dedication. It's these relationships that have given us a 9-year history with Flores Financial.
Ron Cohn
President, Henry's Chula Vista & Eastlake
Flores Financial has been a great company to work with. Their staff is very friendly and professional. When I call, they answer! If there are ever any mistakes, they're always our fault. I often find myself telling them, "You're the bomb!"
Tyler Charman
Owner, Firehouse Bar & Grill
With so many aspects of operating a business, I can feel overwhelmed and unaware. Without the necessary knowledge of legal, financial, and organizational skills, those aspects become an immense challenge. I am thankful beyond words for the hard work and extensive customer service that the Flores Financial staff has extended to me over the years in regards to these challenging aspects of the business. Just a quick phone call away, I feel this weight off of my shoulders, which allows me to feel comfortable knowing how trustworthy the staff of Flores Financial Services truly are.
Mark Mindigo
General Manager, Henry's Pub
Flores Financial has always been my "go-to" company. Not only for me personally with my businesses but are always strongly recommended for all of my industry clients. The attention to detail and involvement with their clients' best interests from HR to payroll to accounts payable is unsurpassed.
Ken Irvine
Owner, Irvine Hospitality Group, Blue Boheme
Flores Financial has been with Sprouts Farmers Markets, LLC since its inception through today (currently $750 million in annual sales) and with our predecessor companies for over a decade prior to that. Greg Flores and his staff are extremely knowledgeable in every aspect of our dynamic business from the usual bookkeeping and GAAP accounting issues to the myriad of governmental compliance issues to special audits and everything in between. The Flores team are the consummate professionals, always doing the never-ending special projects, which are basically the norm in the accounting and finance world today. This is why Flores Financial performs the outsourced accounting for some of the most successful and high-profile companies in Southern California. Most importantly, however, the folks at Flores Financial have a great attitude in a world that can often be dry and tedious. I would recommend Greg without one ounce of hesitation to anyone.
Brad Denton
SVP & CFO, Sprouts Farmers Market
Flores Financial has been a fantastic company to work with. As a small, growing company, the experience and knowledge gained through Greg Flores and his team have been invaluable to our organization. We have handed all aspects of our bookkeeping, accounts payable, and human resources over to the very talented staff at Flores Financial and it has been one of the best decisions our company has made to date. They have allowed us to transition from three autonomous entities into a more efficient, systematic corporation with growth plans to double our size in the next two years. We consider Flores Financial to be one of our greatest assets.
David E. Hurd
Owner,
We deal with very small margins and ever-rising costs. We need to look for every advantage to be successful. In four months of using Flores Insights powered by Plate IQ at four stores, we've seen 2-4% reduction in our food costs. The ability to have up to the minutes costing on any recipe is a game changer. We're able to adjust menu pricing or remove an expensive item in an instant.
Jason McLeod
Chef & Partner, CH-Projects
Flores Financial has been great to work with! They're a great resource and always have our best interest in mind. They take some of the stress out of our job and allow us to focus on the bigger picture. We can't sing their praises enough!
Amethyst Griffith
Vice President, Nico's
need accounting & hr experts so you can focus on your business?